Judge Evans asks to step down from Martin capital murder case; gives no reason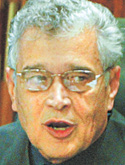 ---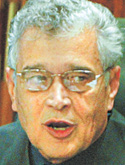 Photo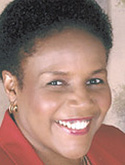 Photo
RELATED: Chief justice should review management of Martin case
By Joe Gorman
YOUNGSTOWN
The judge assigned in 2010 to hear the death-penalty case against two men charged with murdering a real- estate agent has asked to be taken off.
In a judgment entry filed in Mahoning County Common Pleas Court late Friday, Judge James C. Evans said that he was recusing himself from hearing the case against Robert Brooks and Grant Cooper for the Sept. 25, 2010, death of 67-year-old Vivian Martin.
In his entry, Judge Evans asked for a visiting judge to be appointed to hear the case.
Judge Lou A. D'Apolito, the administrative judge for the common pleas court, would have to approve the judgment entry and appoint another judge.
But Judge D'Apolito said Wednesday that he cannot rule on the entry because under the rules of the court, a reason or cause must be given for a recusal, and no reason or cause was given. He said he hopes to receive a revised entry from Judge Evans soon, perhaps today.
The entry was time-stamped at 4:23 p.m. Friday, just a couple of hours after a Vindicator reporter asked Judge Evans questions about the case for a story in Sunday's newspaper. Judge Evans did not say at the time he was thinking of recusing himself.
He did say that one of the reasons for the delay in the case was the acquisition of military records defense attorneys had requested for their clients that would be needed, should jurors find they are eligible for the death penalty. Those records would be used during the mitigation phase of the case, should it go to trial.
Judge Evans would not comment further on the case at that time.
Family and friends of Martin have expressed frustration about delays in the case. Davida Brown, a daughter of Martin, said Wednesday she wanted to reserve comment until it is determined if the recusal will be allowed and if another judge is appointed.
Judge D'Apolito said he did not want to comment on how another judge would be appointed until he gets a revised entry stating or clarifying why a recusal is being sought.
Martin, a cancer survivor and owner of Essence Realty, was found in a burning home in the 3600 block of Nelson Avenue on Sept. 20, 2010. Arrested a few days later were Brooks, 29, and Cooper, 25. They are charged with aggravated murder and aggravated robbery and could face the death penalty if convicted.
Police said the pair lured Martin to the home to rob her, then killed her and set the home on fire to cover up the crime.
They were both indicted Oct. 13, 2010.
In Cooper's case, court records show 43 events scheduled since his Oct. 10, 2010, arraignment, with 20 of those events taking place and 12 continued. A motion to suppress evidence, filed by prosecutors, took place Jan. 18, 2012, then was continued five times. Records show the last scheduled hearing on the motion to suppress was continued Feb. 7, 2013.
For Brooks, court records show 41 events scheduled since his arraignment, with 15 of those held and seven continued. Records do not list a designation for the other events scheduled.