Christian groups join forces to serve students at YSU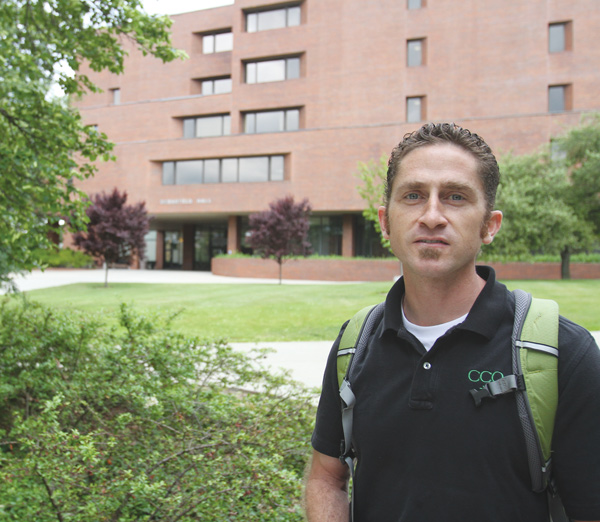 ---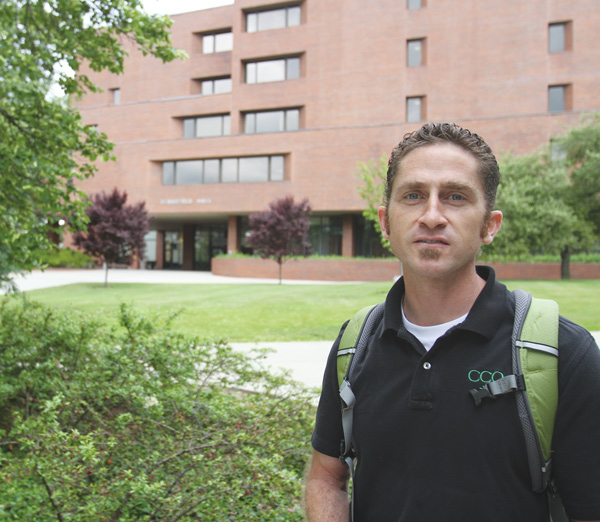 Photo
Campus minister Garret White walks on the YSU campus, where the Coalition for Christian Outreach and Protestant Campus Ministry are partnering.
RELATED: Rev. Kathryn Adams retires
By LINDA M. LINONIS
YOUNGSTOWN
The Coalition for Christian Outreach and Protestant Campus Ministry are partnering to engage with students of faith at Youngstown State University.
Garret White serves as campus minister of CCO and PCM. "CCO partnering with PCM gives more opportunity to connect with faculty and staff," he said. "It will be a combined effort."
White added the collaboration will "streamline" the work.
White described CCO's ministry as "transformational." Its mission, he said, is "transforming college students to transform the world." That means students "grow in their faith" and "serve Christ" in different ways.
Information from the website — www.ccojubilee.org — states that the "campus ministry partners with churches, colleges and other organizations to develop men and women who live out their Christian faith in every area of life." The ministry focuses on the needs of each campus.
CCO has no denominational affiliation and connects to all Christians. It's a regional organization that serves the Northeast.
At YSU during the fall and spring, CCO sponsors a fellowship gathering at 6:30 p.m. Mondays at Kilcawley Center; the session is at 4 p.m. Mondays during the summer. Average attendance is about 25.
"It's a gathering of students who learn about the impact of Bible study and how God impacts our lives," White said. Currently the group is studying "The Faith Project."
White came to CCO in the fall of 2009. The native of Houston, Texas, graduated from Texas A&M University with a degree in sports management. He worked in that field about three years before he decided to pursue his "call" in ministry.
He and his wife, Mandy, worked in youth camp ministry for a time. She originally is from the Mahoning Valley, and the couple decided to move here in 2008 for family reasons. The Whites are parents of Caleb, 51/2; Charis, 31/2; and Micah, 2.
White said he "grew up in a church and went to the church" but his demonstration of his faith stopped there. When he realized his "passion for ministry," he understood what it meant "to follow Christ." That experience helps him relate to college students and help them understand what it means to be a Christian.
"I want them to realize that God can impact any field that students will work in," White said.
The ministry, he continued, will help develop leaders. They, in turn, will coordinate community service projects such as volunteering at Rescue Mission of the Mahoning Valley. The ministry also encourages students to experience other cultures to broaden their life experiences. White said these opportunities help students see how "faith impacts the lives of people elsewhere."
There is more "go do" than "don't" in the ministry, White said.
He added he makes an extra effort to connect with international students. By doing so, White said, there is an exchange of culture, leading to understanding among people and the world.
"I think it shows students how faith propels people in their lives," White said.