Change not in plans for YSU duo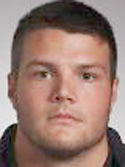 ---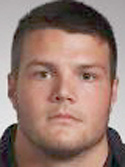 Photo
Neu, Grace preparing to compete in NCAA national meet this week
By Joe Scalzo
YOUNGSTOWN
Youngstown State sophomore Connor Neu is a hammer-throwing, tongue-ring wearing, dirty-beard growing ex-wrestler with a simple game plan for this week's NCAA national meet:
Don't change anything.
"Why would I change something on the day of the most important meet of my life, you know?" he said. "If everything's been working for me up to now, there's no reason to change it."
Senior Bobby Grace is a shot-putting, no-neck-having, better-beard-growing All-American who has already placed third at this year's indoor national meet and has a simple game plan for this week's NCAA outdoor meet:
Don't change anything.
"It's a different venue [from indoor nationals], but as far as my game plan, it's pretty much the same," he said. "Nothing really changes."
The former Midpark High teammates will cap arguably the greatest year in YSU track and field history when they compete in Eugene, Ore. — aka "Tracktown USA."
Grace will compete Wednesday at 5:30 p.m., while Neu will throw on Thursday at 1:30 p.m.
"I'm literally going to the place that every college athlete strives to go," Neu said. "I feel very excited. I feel like all my hard work is paying off right now."
Neu started his career at the University of Kentucky, but left after one year when the Wildcats overhauled their coaching staff following the retirement of longtime coach Don Weber.
"To me, the coach is a very important thing and it's very important that I have a good coach that I like," said Neu, who now trains with YSU throwing coach Brent Shelby. "When he [Kentucky's throwing coach] left, I just didn't want to stay."
A standout discus thrower in high school, Neu added the hammer in college, where his strength and athleticism (he holds Midpark's school record for pins as a wrestler) made for an easy transition. He's seeded seventh at the national meet after setting a three-foot personal record on his first throw of the NCAA East preliminaries.
"I was sitting in a really good spot to make it out [of the preliminaries] but I still had to perform at my best at the meet to make it out," said Neu, whose best throw is 66.19 meters, which is a little over 217 feet. "I was able to do that."
The same was true of Grace, who threw 19.54 meters (64-11/4) at the prelims, missing his own school record by .02 meters. He's seeded ninth at nationals.
"We didn't take regionals [preliminaries] lightly or anything, but we didn't put all our chips in that bag," Grace said. "We definitely wanted to do well at regionals, but this is what we've been training for.
"It'll be cool to have everything line up for this meet."
Last month, YSU's men's team won its first outdoor conference title since 1997. The Penguins also finished second at the indoor meet, while the women's team won titles in both. YSU qualified a school-record nine athletes to the preliminaries.
"It's been a big year," Grace said. "It's kind of cool to be leaving this tradition behind."
Grace already has been to Eugene — he watched the Olympic Trials as a fan two years ago — and has already competed on the biggest stage, so he feels confident entering Wednesday's competition.
"I've still got some nerves, but I learned some things at indoors and did some things well, so I'll just repeat those," he said. "I'm just kind of competing against myself to do as well as I can."
Neu has never been to Eugene — "I don't think many people have," he said, laughing — and said his main focus is on treating it like any other meet.
"My big mental focus is on just staying relaxed," he said. "The more relaxed I am, the farther it goes."