Greatest Juniors: Pikunas, Terlesky win at Mohawk Trails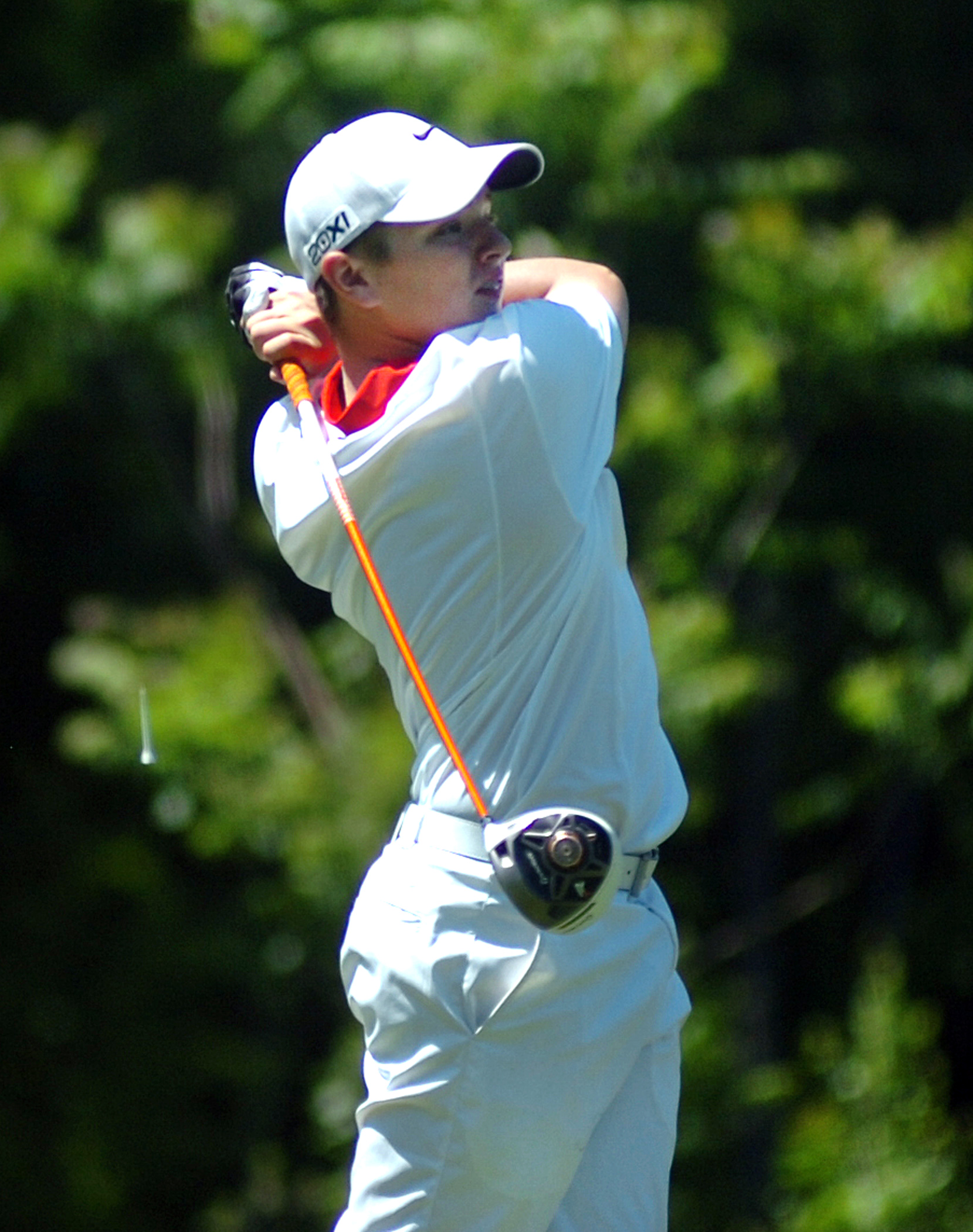 ---
NEW CASTLE, PA.
After skipping the year's first Greatest Juniors qualifier, three of the top youth golfers in the state quickly inserted themselves into the mix Saturday at Mohawk Trails Golf Course.
While Brian Terlesky and Cole Christman had an entertaining showdown in the boys 14-and-under group, past champion Jacinta Pikunas played an impressive round of 6-over par 78 to win the girls 17-and-under division.
"The first stretch of about six or seven holes, I just couldn't seem to put things together," Pikunas said. "The back nine was definitely a lot better. I started making some pars and getting things going."
Pikunas was the winner of the Greatest Juniors championship in 2011 as a 12-year-old, playing in the older division. She came in second last year and will join Kaylee Neumeister, who qualified at Pine Lakes, in this year's championship event. Neumeister finished just behind Pikunas in last year's championship to place third.
"I love playing with Kaylee and Alexa [Tringhese]," Pikunas said. "We're good friends and it was an enjoyable round."
Neumeister shot 85 and Tringhese shot 95 on Saturday. Kerra Loomis had the second-best round of the day with an 85 and Emily Koehler was behind her with an 88. Tringhese leads the at-large bid points standings with second- and third-place finishes.
The most anticipated matchup entering the qualifier was between Terlesky and Christman in the 14-and-under division. Terlesky is the top-ranked 14-year-old in Ohio, while Christman is the top-ranked 13-year-old in the state. The two shared a group on Saturday and didn't disappoint.
On the par-4 first hole, both players drove the green and sank putts for eagles. It was on from there. Christman held a two-shot lead through the front nine after shooting 1-under par 35.
Terlesky battled back and they were all square heading to the lengthy par-5 18th. Christman got a par and Terlesky sank a eight-foot put for birdie. And the win.
He finished with a 1-over round of 73 and earned a spot in the Greatest Juniors championship on July 27 at Avalon Lakes Golf Club. He joins Conner Stevens, who qualified by winning at Pine Lakes. Bobby Jonda made a major move in the points standings thanks to an impressive round of 78 on Saturday. He and James Graham, who shot an 80 at Mohawk, sit atop the standings after two qualifiers.
The boys 17-and-under division didn't lack for entertainment value, either. Both Billy Colbert and Bradley Miller shot rounds of 5-over par 77, but since Colbert already qualified with a win two weeks ago at Pine Lakes, the glory went to Miller on Saturday.
Zach Jacobson continues to play impressive golf and added another second-place finish to his name. He lead the points standings with 10, while Nick Braydich is only one back after two events.
A familiar name was the fourth winner of the day by claiming the girls under-14 division. Defending champion Jenna Vivo qualified for this year's final with a score of 80. She also happens to be the cousin of Terlesky, giving the family a pretty successful day at Mohawk Trails.
As for the three biggest names coming into the qualifier, they leave with two first-place finishes and a close second. Rounds of 73, 74 and 78 can be considered a job well done.
"Brian has a lot of talent," said Pikunas, who plays with Terlesky from time to time. "We all work hard at it. Cole has really, really improved over the past few years."
For updated standings and complete scores, visit vindy.com/golf.