9 will receive scholarships at JCL's annual luncheon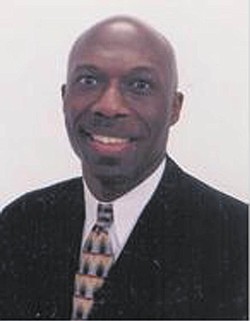 Photo
Staff report
BOARDMAN
Nine local high school graduates will receive college scholarships from the Junior Civic League at its annual scholarship luncheon at 2 p.m. June 22 at Antone's Banquet Center, 8578 Market St.
Tickets for the luncheon cost $20. To buy tickets, call Elsina Winston at 330-743-3843.
Herb Washington will be the guest speaker. His company has been identified as one of the top 100 black-owned companies for retail in the U.S. by Black Enterprise Magazine. Washington owns 27 McDonald's restaurants.
Since it began, the JCL has awarded more than $510,000 in scholarships to high school students selected on their academic achievement, financial need, community involvement and personal qualities.
This year, Cinderella Ball scholarships will be awarded to Stacie Durden, Miss Cinderella: $2,500; Naudia Spivey, first attendant: $1,800; and Brianna Diaz, second attendant: $1,500.
Six others will receive a $1,500 scholarship for the 2014-2015 academic years: Sabrina Chatman, Choffin Career Center; Maysia Finkley, Youngstown Christian School; Christina Gabriel, Hubbard High School; Paige McClendon, Austintown Fitch; Janey Robinson, Chaney High; and Sabrina Sims, Liberty High.
At the luncheon, the JCL will install officers for the 2014-2016 term: Susan M. Moorer, president; Doris Bullock, vice president; Sylvia Rupert, treasurer, Pamela Murrell, financial secretary; Jerrine King, recording secretary; Jenita Howell, corresponding secretary; Deborah Ferguson, chaplain; Elsina Winston, historian; Molly Seals, parliamentarian; and Cynthia L. Little, reporter.
For information about the JCL and its mission, visit www.juniorcivicleague.org.
More like this from vindy.com