Double time: Moschella will be busy coach two teams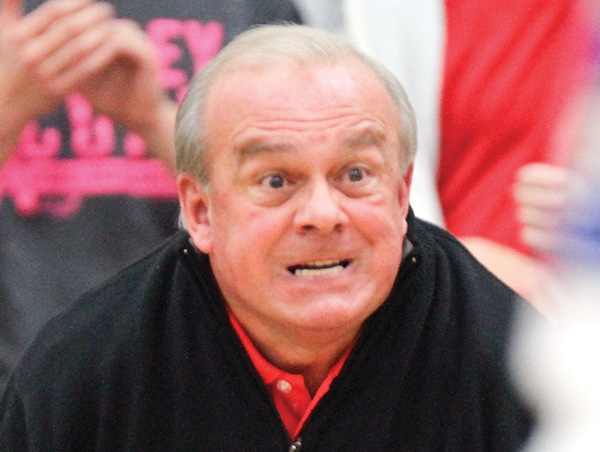 ---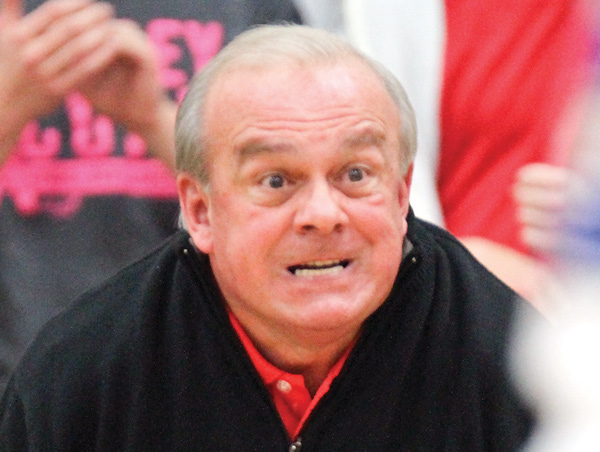 Photo
Columbiana girls basketball coach Ron Moschella has added another job title. The longtime area coach also will direct the Clippers' boys basketball team during the 2014-15 season.
As if longtime girls basketball coach Ron Moschella didn't have enough to yell about roaming the sideline for the Columbiana girls team, his vocal chords will now be working double time next winter.
In addition to coaching the girls, the 64-year-old Moschella will also be seen — and heard — running the boys team for the Clippers.
The Board of Education approved the hiring of Moschella by a 4-1 vote on Monday as Columbiana's new boys basketball coach.
It'll be his 34th year in coaching, but first with a boys team.
"When the position came open, I just applied for it," said Moschella, who was named the girls coach in May of 2012. "They interviewed me several times and for some reason decided to hire me.
"I think it'll be a challenge, but at the same time it will be fun."
Moschella reached the 600-win plateau in the early stages of last season. He won 573 games while at Boardman, but after a fight with bladder cancer, he re-started his career in Columbiana.
"I started out with the girls and really got to like them and how hard-working of a group they were," he said. "Through that I then got to know some of the boys on the boys team and they all just seem like great kids."
He guided Boardman to state tournament appearances in 2005 and '08, as well as a number of conference and district titles. In two years at Columbiana, he took a girls program that was coming off a six-win season prior to his arrival, and won 21 and 23 games, respectively.
He'll have a similar challenge facing him with the boys side. They went just 8-13 last season and are in the midst of four consecutive losing seasons under two different head coaches.
"I think we'll have high expectations — I always do," Moschella said. "We'll set goals at the beginning of the year and I've seen these kids play a couple of time — just shooting around and stuff like that — and they have some players.
"What I'll have to do is get them playing a good brand of basketball."
For someone who's coaching style is more Bob Knight than Mike Krzyzewski, the challenge of coaching two teams in the same season doesn't seem to faze Moschella. He says he's retired, anyway.
"Oh, I'll still be intense, that'll never change," he said with a laugh. "That's just my style. Right or wrong, that's who I am."
Girls games are typically scheduled for Mondays and Thursdays, while boys play Tuesdays and Fridays. That's not including practice time committed to both sides. Added up and that's a lot of hours in the gym.
He joked his wife, Judy, prefers it that way.
"She'd rather me be happy and coach," he said. "Plus that gets me out of the house and out of her way."
Moschella joins Canfield boys and girls soccer coach Phil Simone, as Valley coaches who run teams that play in the same season.