Cruze sales up 41%; GM sees 13% increase despite recalls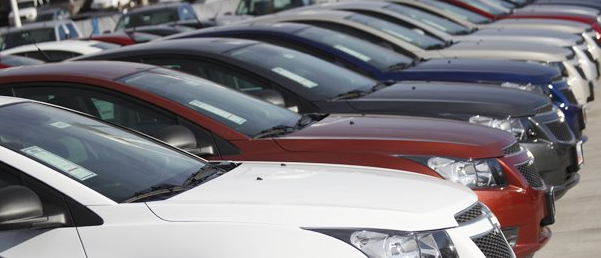 ---
By KALEA HALL
khall@vindy.com
LORDSTOWN — May sales numbers released Tuesday by General Motors Co. beat the expectations and forecasts of auto analysts during a month that saw a list of vehicle recalls.
GM dealers delivered 284,694 vehicles in the U.S. in May, up 13 percent compared with a year ago — making the company's best May in seven years and its best total sales since August 2008. Retail sales were up 10 percent and fleet sales were up 21 percent, according to the company.
Lordstown-built Chevrolet Cruze sales went up 41 percent from last year with 32,393 sold this May compared with 23,055 sold last May. The highest amount of Cruze sales is from June 2013 at 32,871, according to Vindicator files.
"There is just so much speculation about the recalls, but I think [the numbers] show that [GM] is strong and is going to come out of this," said Jessica Caldwell, a senior analyst for Edmunds.com. GM "is definitely in a [difficult] place, but the fact that the people are still buying the cars says a lot about [the company] and that its cars have changed and gotten a lot better over the years."
On both the Kelley Blue Book website, kbb.com, and Edmunds.com, GM performed well with web traffic even through the recalls. Kelley Blue Book's forecast showed GM with a 7 percent gain in May, which was beat by the company's actual 10 percent gain. Chevrolet sales were up 14 percent in total, driven by a 26 percent increase in car deliveries. Buick sales went up with deliveries at 11 percent in total and 10 percent on a retail basis.
The fleet deliveries for May are expected to be the highest for the company this year because of the timing of rental customer deliveries. Last year, GM saw June with the highest volume for fleet delivery.
Glenn Johnson, president of United Auto Workers Local 1112 at Lordstown, called the numbers "fantastic" and a depiction of how hard the team members work to produce quality cars.
"We are really pleased and happy," Johnson said. "It provides job security for our members. I feel the buying public has realized that GM has turned the corner on this and [the company] is being proactive."
Tom Mock, GM Lordstown plant communications manager, said the numbers continue to show the strength of the Cruze — a "great car built by great people in a great plant."
"It is very gratifying to see the marketplace respond the way it has," Mock said. The numbers "show we have a very strong and bright future here at Lordstown."
Analysts suggest the interest consumers still have in purchasing GM vehicles could be because they see the company's interest in safety.
Consumers "are able to realize that the new GM is committed to doing the right thing," said Alec Gutierrez, senior analyst for Kelley Blue Book. "The cars GM is producing today are of much more durability."
In May, GM recalled the 2004-2008 Chevrolet Optra, 2004-2008 Chevrolet Aveo, 2005-2008 Pontiac Wave and G3 for daytime running lamps; the 2015 Chevrolet Silverado HD and GMC Sierra HD for a loose fuse block; the 2009-2010 Saturn Outlook, 2009-2014 Chevrolet Traverse and GMC Acadia and Buick Enclave for front seat belts; the 2015 Cadillac Escalade for passenger air bag; the 2004-2012 Chevrolet Malibu, 2004-2007 Malibu Maxx, 2005-2010 Pontiac G6 and 2007-2010 Saturn Aura for brake lamps; the 2014 Cadillac CTS for wipers; the 2005-2007 Chevrolet Corvette for low beams; the 2014 Chevrolet Silverado and GMC Sierra Light Duty and 2015 Chevrolet Tahoe for tie-rods; the 2014 Chevrolet Malibu for brake boost; the 2014 Chevrolet Malibu and Buick LaCrosse for brake rotors and the 2004-2008 Chevrolet Malibu and 2005-2008 Pontiac G6 for the shift cable.