Smiths honored for 50th year at Cuyahoga park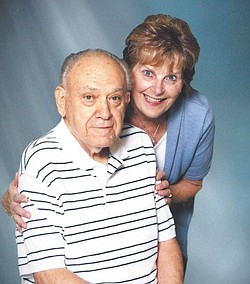 Photo
STOW, OHIO
Mike and Maryann Smith of Stow were honored Saturday for their 50th wedding anniversary with a party at Cuyahoga Valley National Park. It was hosted by their children, Donna Smith of Richmond, Va., and Debbie (Randy) Dettmer of Hudson, Ohio.
Mr. Smith married the former Maryann Ruschak on May 30, 1964, at Holy Name Church in Youngstown.
Mrs. Smith worked as an assistant mall manager for Chapel Hill Mall in Cuyahoga Falls and retired in February.
The couple are members of St. Eugene Church in Cuyahoga Falls.
Mr. Smith worked as an electrician for Youngstown Sheet & Tube in Campbell and LTV Steel in Cleveland. He is retired.
He is an Army veteran and served from March 1963 through March 1965.