Mr. and Mrs. Bettura will celebrate 50th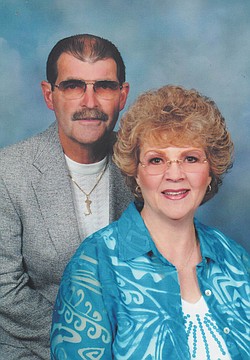 Photo
Mr. and Mrs. Thomas Bettura
LIBERTY
Thomas W. and Patricia A. (Carano) Bettura of Liberty were married May 23, 1964, at St. Patrick Church in Hubbard.
A dinner celebration will honor their 50th anniversary at a later date.
Their children are Christine (Angelo) Caldrone of Girard and Thomas (Debra) Bettura of Howland.
Grandchildren are Tori, Anthony and Alyssa Bettura and Gia Caldrone.
Mrs. Bettura was a bus driver for Liberty Schools for 31 years and retired in 2009.
Mr. Bettura was an ironworker for 33 years for WCI Steel in Warren and retired in 2006. He is a Navy veteran.
The couple are members of St. Edward Church in Youngstown.