Vindy Radio | "American Greed"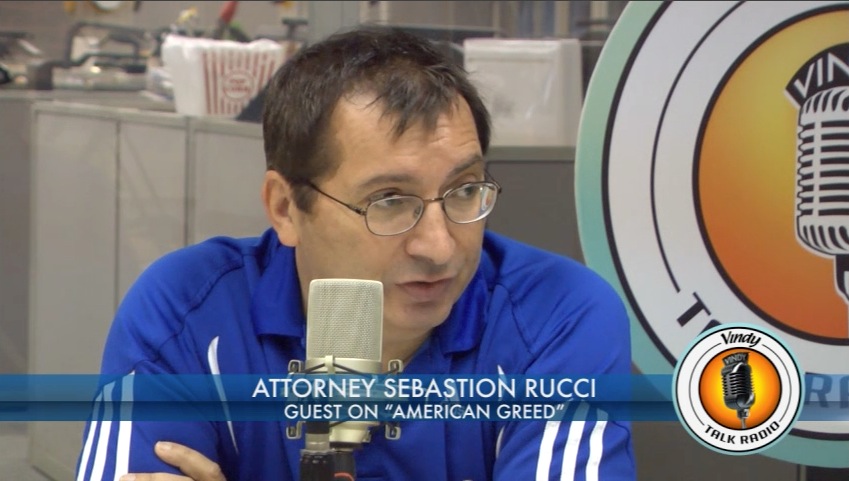 ---
American Greed

Video
Attorney Sebastion Rucci discusses his part in taking down a ponzi scheme run by Martin Sigillito.
Steve Forbes

Podcast Episode
Steve Forbes joined Louie b. Free on July 30th
Tracie McMillan

Podcast Episode
Tracie McMillan of National Geographic joined Louie b. Free on July 30th.
Charles Schaeffer

Podcast Episode
Charles Schaeffer of CNBC's "American Greed" joined Louie b. Free and Attorney Sebastian Rucci on July 30th.
Vindy Radio will be live from 8 a.m. to 1 p.m. Wednesday July 30 with host Louie Free.
Along with his regular programming, Free will host a special segment focusing on the theme of White Collar crime and greed.
St. Louis-area Anglican bishop Martin Sigillito was discovered in 2010 to be fleecing regular Joes and St. Louis Racquet Club jet setters alike out of $45 million. He was sentenced to prison in 2012.
An episode of the CNBC show "American Greed" focused on Sigillito and his crimes will air 10 p.m. Wednesday July 30.
Louie Free will be chatting with the executive producer of American Greed, Charles Schaeffer, at noon. Also featured will be Sebastion Rucci, a local attorney who represented many of Sigillito's investors in a civil suit against the bishop and his Ponzi scheme. Locally, he is also the new owner of the Hotel California in Austintown.
Go to vindy.com/radio to listen to the show live, or vindy.com/mobile/vindy-radio to listen from your smartphone.