Music is the main event monthly at Stambaugh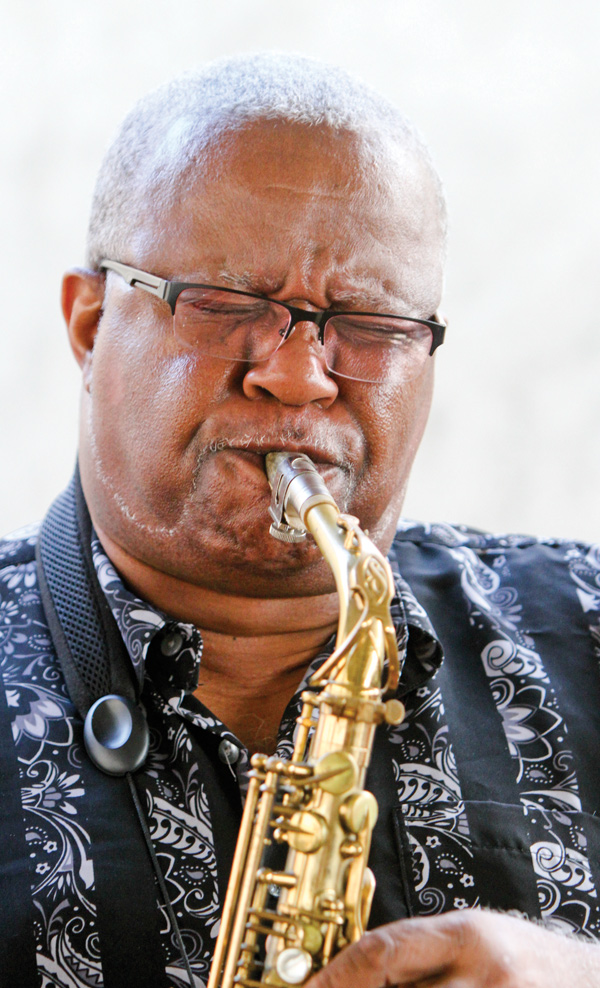 ---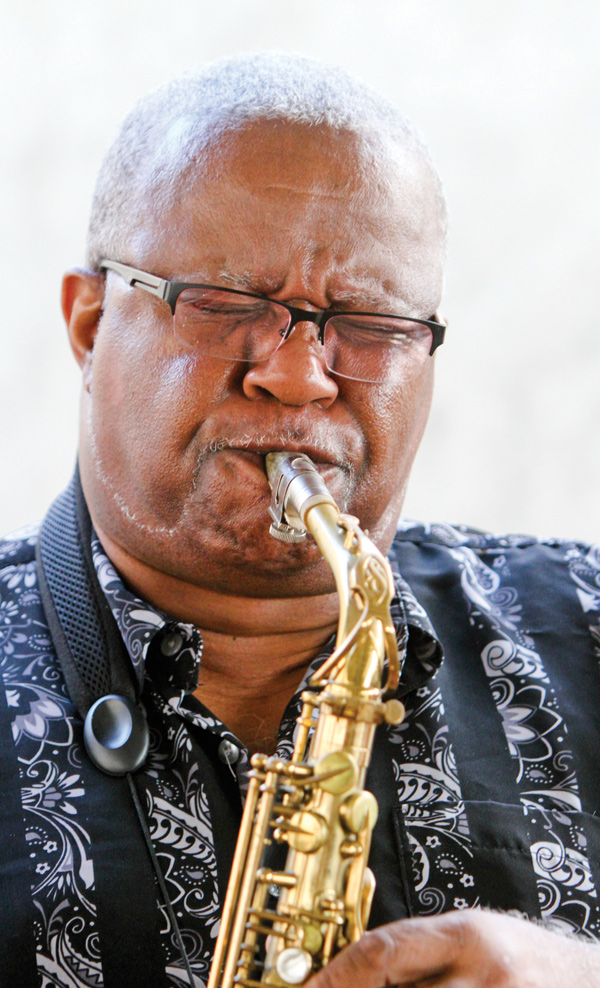 Photo
Saxophonist Dave Taylor with Howard and the Five Point Band plays Bands at the Baugh.
STORY & PHOTOS
YOUNGSTOWN
Sweet jazz and funk mel- odies wafted through the evening air as about 200 people enjoyed an after-work outdoor party earlier this month in the formal garden at Stambaugh Auditorium on the city's North Side.
The monthly summer concert series, called Bands at the Baugh, is in its second year. Bernadette Lim, auditorium box-office manager, said the event keeps growing, and this performance was the best attended Bands at the Baugh so far.
The audience found the music of Howard and the Five Point Band to their liking, tapping their toes and clapping their hands under a large tent. Lim added, "This event is important because it lets everyone know Stambaugh Auditorium is alive."
Proceeds from the event benefit Stambaugh Pillars, an organization dedicated to preserving and improving the historic auditorium, located on Fifth Avenue, which opened in 1926. The event features music, food and drink.
The admission fee of $10 includes one free drink. There is a cash bar, and Kravitz Deli offers food.
Upcoming bands include Sexy Pig Divas on Aug. 21 and Cloud 9 on Sept. 18. Shows are from 6 to 7:30 p.m.