Miss Cosgrove, Mr. Mastrovito plan Aug. rites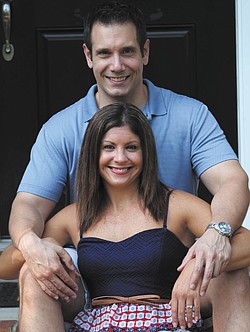 Photo
Michael Mastrovito and Jessica Cosgrove
Jessica Cosgrove, daughter of Michael and Wendy Cosgrove of Salem, and Michael Mastrovito, son of John and Patricia Mastrovito of Hilton Head, S.C., will be married in August, her parents are announcing.
The couple, both of Charlotte, N.C., are planning a wedding for Aug. 9.
Miss Cosgrove earned a bachelor's degree from Ohio University and a master's from Lesley University. She is a second-grade teacher for Poplin Elementary School in Indian Trail, N.C.
Mr. Mastrovito graduated from East Carolina University with a bachelor's degree. He is a business analyst for Cigna in Charlotte.