Jessop-Toepfer vows will be said in Oct.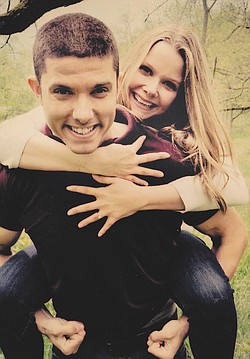 Photo
Jim Toepfer and Amy Jo Jessop
Amy Jo Jessop of New Waterford and Jim Toepfer of Hubbard are engaged, her parents are announcing.
They are Dave Jessop Jr. and Sue and Rick May, all of New Waterford. His parents are Jim and Linda Toepfer of Youngstown and the late Mary Lu Toepfer.
A wedding ceremony will take place at 5:30 p.m. Oct. 11 at The Pennsylvania Trolley Museum in Washington, Pa.
A reception will follow at Chartiers Township Community Center in Housten, Pa.
The bride-elect is an industrial seamstress for GLI Pool Products in Youngstown.
Her fiancé is a fuel hauler for Pilot/Flying J Travel Centers in Hubbard.