Jeannie King, Gary Mottram are engaged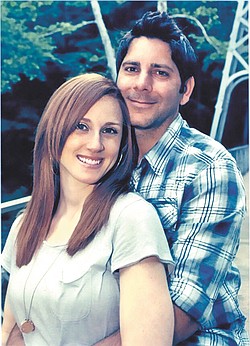 Photo
Jeannie M. L. King and Gary J. Mottram
Jeannie Marie Louise King and Gary James Mottram, both of Austintown, are engaged and are announcing their wedding plans.
Kathy King of Austintown and the late Don King are the parents of the future bride. Janice Mottram of Youngstown and George Mottram of New Middletown are the parents of the future groom.
The wedding will take place at 3 p.m. Sept. 21 at St. James Meeting House in Boardman Park. A reception will follow at A La Cart Catering in Canfield. Invitations will be extended for both events.
The bride-elect is head cashier for Home Depot in Austintown.
Her fiancé is a service technician for Allied Locksmiths in Youngstown. He served with the U.S. Army from 1993 to 1996.