Youngstown mayor will ask council to approve new voting map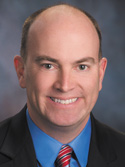 ---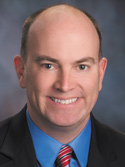 Photo
YOUNGSTOWN
Mayor John A. McNally will sponsor legislation to have city council at its Monday meeting adopt a redistricting map of the city's seven wards proposed by the Mahoning County Board of Elections.
There may be a few tweaks to the map when council meets at 5 p.m. Wednesday with board Director Joyce Kale-Pesta to discuss it, McNally said. But the map, given July 8 by the board to city officials, "takes care of the most important point of mostly equalizing the population in the seven wards," he said.
Council, on summer recess, has scheduled a special meeting at noon Monday with McNally's redistricting legislation to be on the agenda.
"From what I've heard, [the map] is nothing that can't be worked out between council and the board of elections," McNally said.
The city is supposed to redistrict after every decennial census but hasn't done so for more than 30 years.
A new map would be in place for the 2015 council races and would take effect after that year's election.
The population in the wards currently range from 7,227 to 12,130, using 2010 census numbers.
The board of elections' proposal has ward populations ranging from 9,146 to 9,334 but doesn't include 2,071 prisoners at the Northeast Ohio Correctional Center, a private prison on the East Side in which about 75 percent of its population are illegal immigrants convicted of federal felonies.
The board's map includes 541 inmates at the Ohio State Penitentiary, also on the East Side, with nearly all of its inmates being maximum-security prisoners not from Youngstown, and the 438 prisoners at the Mahoning County jail downtown with a majority being city residents.
Although the counting of prisoners has been a controversial issue among council members, it is less of a concern for council members now.
Councilwoman Janet Tarpley, D-6th, said redistricting is ultimately the decision of council and she is not concerned about McNally's legislation. However, she said the board map is "fair. I don't have any problems with it. Hopefully everyone on council can agree to this. We'll try to come to an agreement on prisoners."
Councilman T.J. Rodgers, D-2nd, whose ward would get the federal prisoners, said, "The prisoners are something to think about. I don't have any major objections to [not counting them]. But I don't want to say for sure now whether I'd support it or not."
Tarpley and Rodgers said a council vote at Monday's meeting on the elections board map is certainly possible.
Councilman John R. Swierz, D-7th, said counting prisoners doesn't matter to him. He added that he hasn't made a decision on supporting the board map.
Councilman Paul Drennen, D-5th, said none of the prisoners should be counted.
About 200 cities nationwide remove prisoners when redistricting, with Lima being the only one in Ohio to do so, according to the Prison Policy Initiative, a think-tank group.
The elections board proposal keeps each of the current council members in their wards even though four cannot run for re-election next year because of term limits.
Drennen and Councilman Mike Ray, D-4th, are part of a group seeking to get a charter amendment on the Nov. 4 ballot to reduce the number of wards based on population. The proposal would leave the city with five council members. The group, actively circulating petitions, needs 1,126 valid signatures by Sept. 5 to get the measure on the ballot.
Also on Monday's council agenda is an ordinance from McNally asking the legislative body to put a charter amendment on the November ballot to combine the economic development and community development offices.
It was a campaign issue for McNally when he ran for mayor last year, and is a recommendation in a 2012 study from the PFM Group to make the city's government operations more efficient.
The economic development office is in the city-owned 20 Federal Place office building, while community development is in the city hall annex.
McNally wants the two to work closely together and also coordinate planning, zoning and demolition under one roof in city hall.
"It's more effective to have them together," he said. "There needs to be more interaction between city departments."
If approved, the charter amendment would give McNally the power to appoint someone as an at-will employee to oversee the combined departments.