Published: Tue, July 22, 2014 @ 6:00 a.m.
Northside Farmers Market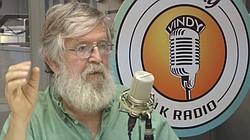 Video
Jim Converse and Katie Miller join Louie b. Free to discuss recent developments with the local farmers market and online sales.
Jim Converse discusses the growth of the farmers market and their recent location change, and Katie Miller discusses a new website that allows valley residents to purchase locally grown food online.