Warren mayor urges federal government to share bank settlement money with cities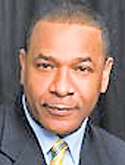 ---

Photo
Staff report
WARREN
Mayor Doug Franklin and other Ohio mayors are collectively urging the U.S. Justice Department to consider the damage that was done to cities such as Warren in future settlements with financial institutions that carried out abusive lending practices leading to the meltdown of the U.S. housing market.
Franklin, in a letter sent last week, said the recent $13.4 billion settlement with JP Morgan Chase & Co. provided zero compensation for Ohio cities so they can continue to carry out demolitions of abandoned homes.
He hopes the Justice Department will "consider the needs to Ohio communities" as it completes a pending settlement with Bank of America.
Earlier this week, the Justice Department also settled with Citigroup for $7 billion.
In the agreement, Citibank admitted a pattern of deception that Attorney General Eric Holder said "shattered lives" and contributed to the worst financial crisis in decades.
That settlement involves a $4 billion civil penalty to the federal government and $2.5 billion in consumer relief to help borrowers who lost their homes to foreclosure. There was no mention of money for cities.
"Abusive lending practices by these big banks resulted in foreclosures and abandonment in Warren and cities all over Ohio," Franklin said. "We need hard dollars to take down abandoned houses and rehabilitate houses in Warren."
Franklin said other Ohio mayors will be sending similar letters.
The mayors have corresponded with each other in recent months through emails to leverage their combined interest in seeing future settlement money distributed where the damage was the most severe.
An estimated 50,000 Ohio homes require demolition, including thousands in Warren, Franklin said.