Security issues at forefront after Struthers Manor death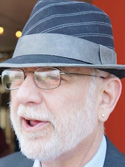 ---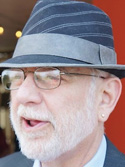 Photo
By EMMALEE C. TORISK
STRUTHERS
The same day that authorities arrested a suspect in the murder of a 56-year-old man in his apartment, a resident of Struthers Manor said security at the Youngstown Metropolitan Housing Authority-owned complex leaves a lot to be desired.
"I'm scared here because I don't know who is walking the halls anymore," said a woman in her late 70s who spoke Wednesday on the condition of anonymity. She has lived at the low-income, independent housing development for senior citizens on Poland Avenue for more than a decade, but said she began to feel afraid only within the past couple of years.
It's not just her, either. She's spoken with many of the complex's other residents — there are 70 one-bedroom apartments — who also are concerned about their safety. Many can't defend themselves, she said.
Doors are left propped open for those who don't belong there to come and go, for example, and at least one resident has her adult son staying there, which is prohibited. The woman said she also was worried about drug activity, though Struthers Police Chief Tim Roddy noted that officers are "very, very rarely" there. If they are, it's to address complaints, such as loud music and dog attacks, that are "nothing along those lines" and often unfounded.
In fact, shortly before Mark Westfall was found dead in his third-floor apartment, stabbed multiple times in the back, abdomen, neck and arms, residents and YMHA officials had gathered for a planned meeting to discuss those concerns.
A maintenance worker sent to check on Westfall, who had lived at the complex for a little more than a year and hadn't been seen since Sunday, found the body, and the Struthers Police Department, along with the Mahoning County Homicide Task Force and the Ohio Bureau of Criminal Investigation, arrived there about noon Tuesday. The Mahoning County Coroner's Office also is investigating.
On Wednesday afternoon, Roy Cleary, 40, was taken into custody by U.S. Marshals at the University of Pittsburgh Medical Center, Pittsburgh, said Capt. Pat Bundy of the Struthers Police Department. He noted that Cleary's extradition hearing will take place today.
Roddy said the two men were friends, but that authorities aren't "exactly sure what led to the argument that led to the actual murder."
There was no forced entry into Westfall's apartment, and Roddy said though the suspect wasn't a resident of the complex, he "had a legitimate reason to be there."
Struthers police are awaiting results from BCI for evidence recovered at the scene, which Roddy is hopeful will help police confirm their thoughts about the case.
He emphasized that the homicide isn't related to Struthers Manor security issues.
"I think YMHA does a good job," Roddy said.
Carmelita Douglas, YMHA executive director, said meetings between residents of YMHA-owned facilities and YMHA officials are common, and that any concerns shared by residents are followed up on, though the actual investigation is handled by law enforcement.
She added that the installation of security cameras at Struthers Manor was already in the works, as several other sites have them. In addition, out of 70 residents, only a handful have reported complaints in recent months — all of which YMHA has tried "to stay on top of."
"It doesn't appear that [the homicide] really had anything to do with the complaints that were being voiced," Douglas said. "I think this could've happened anywhere, at anytime."
An online fundraiser has been created by Westfall's family. For more information, visit www.gofundme.com/bmeu54.