Mahoning County may pay for coverage of America Makes event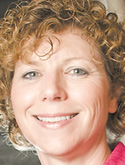 ---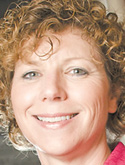 Photo
Hotel bed-tax revenues would be used to sponsor manufacturing gathering
YOUNGSTOWN
The Mahoning County commissioners will consider spending up to $20,000 in hotel bed-tax revenues in connection with the Youngstown Maker City Initiative, a four-day, 3-D manufacturing gathering beginning July 31.
The proposal is on the agenda for the commissioners' meeting at 10 a.m. today in the county courthouse basement.
The gathering, known as the Youngstown Maker Faire, which will be based at America Makes, the 3-D manufacturer in downtown Youngstown, is expected to draw about 400 attendees from across the country.
"The county bed-tax money is designed to promote travel and tourism through the Mahoning Valley," and this is the first event of its kind in Youngstown, said Barbara Ewing, chief operating officer of the Youngstown Business Incubator, where America Makes is a tenant.
"This gives us an opportunity to put Youngstown in the spotlight and showcase it to show what a hub of additive manufacturing this area is becoming," said Linda Macala, county convention and visitors' bureau director.
This event and those that follow could generate local economic development if new businesses decide to locate here, she said.
The event's total costs are estimated at $61,500, including costs of a July 31 VIP reception, an Aug. 3 open house at America Makes and travel and lodging costs for staff of the Sebastopol, Calif.-based Make magazine, the leading magazine of the 3-D manufacturing industry.
The county's contribution would be used toward travel and lodging for about 30 people from that magazine, who will cover the event.
The magazine, whose first issue was published in January 2005, focuses on making things using computers, robotics and metal- and woodworking.
Three-dimensional printing, also known as additive manufacturing, is the process of making things by adding material in layers.
This is in contrast to traditional manufacturing, which often works in the opposite way, by removing material through cutting, grinding or milling.
Ewing told the commissioners she hopes they will provide the full $20,000 as recommended by the county CVB board.
Other sponsorships are $25,000 from America Makes, $5,000 from the Youngstown Business Incubator, and a proposed $10,000 from the city, which city council is expected to vote on soon.
Sponsorships are also being sought from philanthropic and private business sources, said Ewing, who discussed the gathering and the sponsorship opportunity with the commissioners at a Wednesday staff meeting.
"We are bringing in a very high-profile magazine that is drawing very positive national attention," to Youngstown, Ewing said of the justification for the county's sponsorship. "It is the voice of the maker movement," she told the commissioners.
"This is an opportunity for us to have national exposure in the most-prestigious magazine that we could possibly get exposure in," Ewing added.
"I'm in favor of anything that's new technology, but I also think that we, as a county, need to be showcased as well," said Commissioner Carol Rimedio-Righetti.
"The residents here need to know that what we're doing is to benefit their children," who might get jobs here in the 3-D manufacturing industry, she added.
"If you build good will and you build opportunity for new businesses in the future, it's a great thing for us to do," said David Ditzler, commissioners board chairman.
Organizers are planning for the Youngstown event to be the kick-off of a yearlong series of events here to promote 3-D manufacturing, Ewing said.
President Barack Obama has mentioned America Makes, which was founded in August 2012, in two of his State of the Union messages as an example of an organization that promotes emerging technologies.
"It is the gateway for young people to get reinvigorated about science, technology, engineering and math and manufacturing," Ewing said of additive manufacturing.
The first Maker Faire was in April 2006 at the San Mateo, Calif., Fairgrounds. Last year, 100 such events were held around the world.