Ohio Glaciers edge Falcons in Connie Mack tournament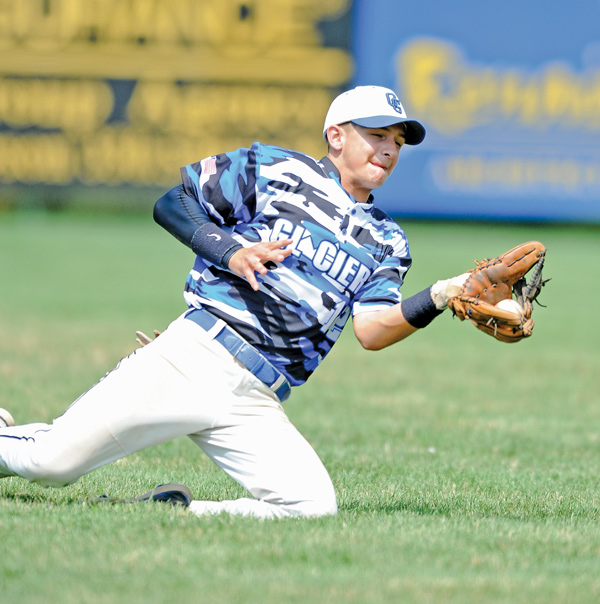 ---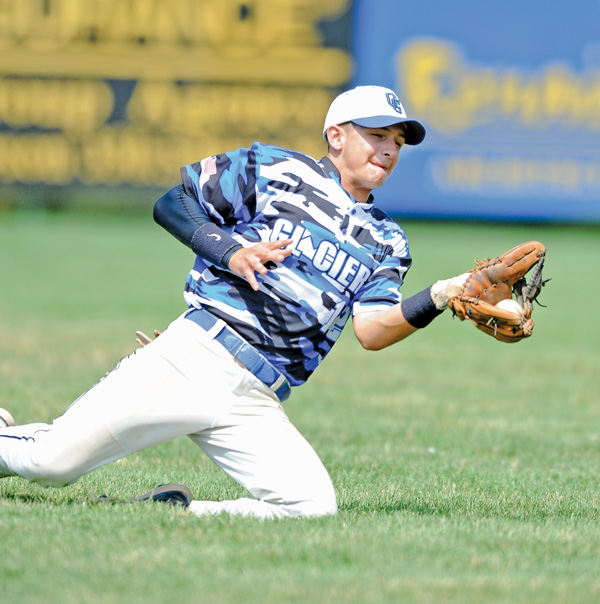 Photo
Matt Kamenicky of the Ohio Glaciers makes a sliding catch in the top of the second inning for an out during a Connie Mack tourrnament game against the Astro Falcons on Tuesday at Bob Cene Park in Struthers. The Glaciers ousted the Falcons, 4-2.
Ohio Glaciers edge Falcons
in Connie Mack tournament
By Greg Gulas
STRUTHERS
In an elimination game between two local entries, the Ohio Glaciers ousted the Astro Falcons, 4-2, on Tuesday in the AABC Connie Mack Tournament at Bob Cene Park.
Brian Penz scattered four hits, striking out eight while notching a double and scoring one of his team's runs.
"Give credit to my catcher, Christian Porterfield. He called an excellent game as I hardly ever shook him off. He called what I wanted to throw so he pretty much controlled everything from behind the plate," Penz said. "I came to the park knowing that I was going to pitch and while I started off a little slow, everything picked up and I felt better as the game progressed. I have an excellent defense behind me so I knew that we could make up the two early runs that they scored."
It didn't take the Astro Falcons long to get on the board as Bob Suder led off the game with a walk, advanced to second base on a Jim Standohar sacrifice bunt, went to third on Kyle Benyo's single and then waltzed home on Brian Penz's wild pitch for the early run advantage.
They increased their lead in the second when Standohar's single plated Corbin Kessler for a 2-0 margin.
The Glaciers took a 3-2 lead in the bottom of the inning when Porterfield's groundout plated Greg Popatak, Zack Miller scored on a wild pitch and Matt Kamenicky drove in Porterfield with a single.
"I'm always happy when we win but more so today. We faced them [Astro Falcons] in the playoffs and used hard throwers, but today our theme was '55 and stay alive,' just trying to keep them off-balance," manager Don Pletcher said. "We were upset in our first game and then had a walk-off steal of home in our last game, so we're riding a little bit of momentum right now."
The Glaciers rounded out the scoring in the fifth inning when Penz doubled, then raced home on Jamie Switalski's single a batter later to ensure their two-run victory.
The Glaciers were unable to sustain that momentum later Tuesday, when they ran into the Diamond Boys and were eliminated, 8-0.