Shannon Roeder, Gregory Bush plan wedding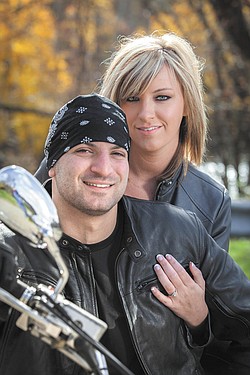 Photo
Gregory H. Bush and Shannon L. Roeder
Forest and Sarilee Roeder of Boardman and Jerry and Karen Bush of Hermitage, Pa., are announcing the engagement of their children, Shannon Llewellyn Roeder of Boardman, and Gregory H. Bush of Hermitage.
The wedding will take place at 4:30 p.m. Sept. 27 at the gazebo at Fellows Riverside Gardens in Mill Creek Park, and a reception will follow at the Davis Center. Invitations will be extended for both events.
The future bride graduated from Youngstown State University with a degree in respiratory therapy. She works as a respiratory therapist for Akron Children's Hospital in Boardman.
The future groom graduated from Allegheny College with a degree in environmental science. He is a quality assurance and compliance supervisor for Dairy Farmers of America in New Wilmington, Pa.