Allison Parry, Christopher Diehl to exchange vows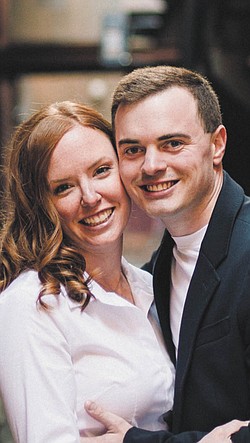 Photo
Allison M. Parry and Christopher J. Diehl
YOUNGSTOWN
Richard and MaryAnn Parry of Youngstown are announcing the engagement of their daughter, Allison Marie Parry of Rocky River, Ohio, and Christopher John Diehl of Cleveland. He is the son of John and Sharon Diehl of Gustavus.
The couple will exchange vows in a 1 p.m. ceremony Nov. 8 at St. Edward Church. Invitations will be issued for the wedding and for a reception to follow at Leo's Ristorante in Howland.
The bride-elect is a graduate of Youngstown State University with a bachelor's degree in nursing. She is a registered nurse at University Hospitals Case Medical Center in Cleveland.
The prospective groom is a graduate of Case Western Reserve University School of Law, where he earned a juris doctorate. He is an associate attorney for Porter, Wright, Morris & Arthur LLP in Cleveland.