Ms. McKnight, Mr. Krolopp to exchange vows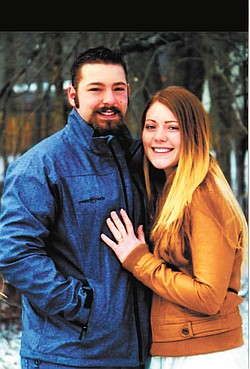 Photo
Bill Krolopp and Monica McKnight
CANFIELD
Dave and Nannette McKnight of Canfield are announcing the upcoming wedding of their daughter, Monica McKnight, and Billy Krolopp, the son of Patty Krolopp of Girard and William Krolopp of North Jackson.
The vows will be exchanged in a July 25 ceremony at St. Michael Church. A reception will follow at St. Mary's Assumption Social Center in Youngstown.
Ms. McKnight is a graduate of Youngstown State University with a bachelor's degree in nursing. She is employed as a registered nurse at Hillside Hospital in Howland.
Mr. Krolopp is a foreman for Industrial Mill Maintenance.