Leone-Velichko wedding is set at Mount Carmel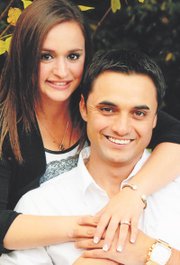 ---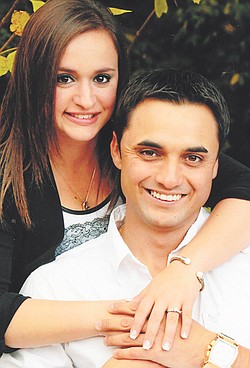 Photo
Gina Leone and Byron Velichko
BOARDMAN
Mark and Barbara Leone of Boardman are announcing the upcoming wedding of their daughter, Gina Leone of Boardman, and Byron Velichko of Youngstown.
He is the son of Nick and Audrey Velichko of Youngstown.
The couple have planned an open wedding for 2 p.m. Aug. 9 at Our Lady of Mount Carmel Church in Youngstown.
Invitations are being issued for a reception to follow at Mr. Anthony's
The bride-to-be is a graduate of Youngstown State University, where she earned a bachelor's degree in early childhood education. She teaches third grade in Austintown Schools.
The prospective groom attended YSU and works as a correctional officer for Corrections Corporation of America in Youngstown.