Heltzel 'gave his life to you as best he could,' priest says at funeral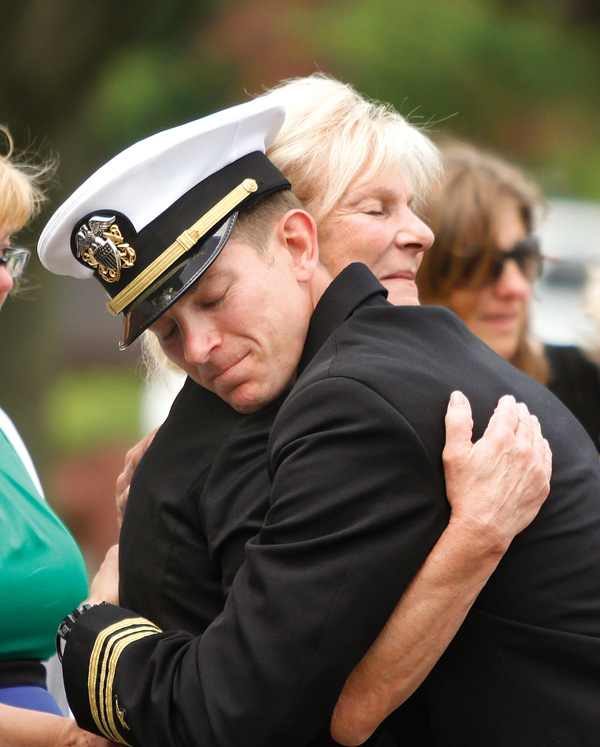 ---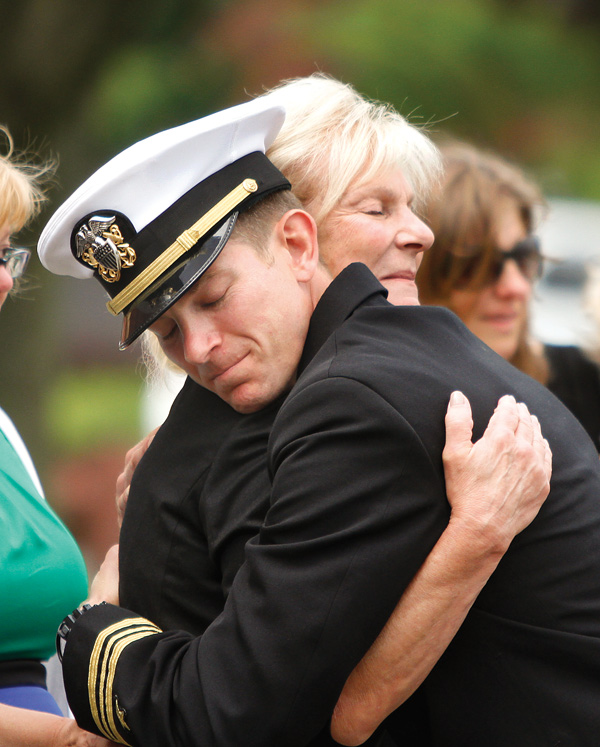 Photo
Mike Heltzel hugs his mother, Rosemary, after the funeral Monday for Trumbull County Commissioner Paul Heltzel.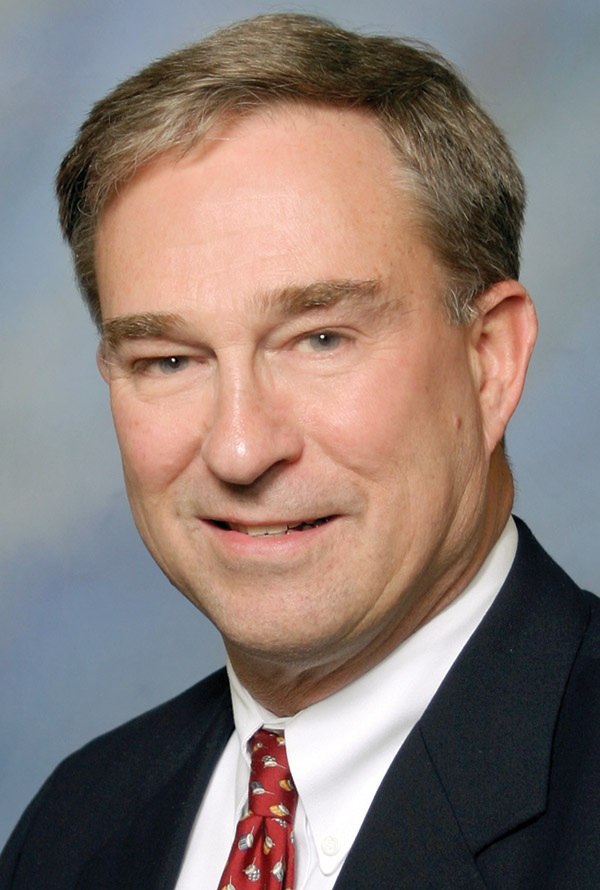 Photo
By Ed Runyan
NILES
Trumbull County Commissioner Paul Heltzel "gave away his life to you as best as he could," the Rev. Lorn Snow said while giving the homily at Heltzel's funeral Mass Monday morning in St. Stephen Catholic Church.
Father Snow, a Jesuit priest, said he was speaking of the service Heltzel gave to his family and the community. Heltzel served the county well because he had great passion and determination, even in the final weeks of his life.
Father Snow quoted football coach Vince Lombardi, who said, "It is the mark of the greatest people, not that they won but how they played the game."
Heltzel "had a passion for life and for living," but his "greatest focus" was his wife, Rosemary, and their four sons, he said.
Heltzel, who died a week ago after being diagnosed with cancer in April, was 69. Burial was in All Souls Cemetery in Bazetta Township.
Father Snow, who spent time with Heltzel in the Cleveland Clinic during his final few weeks, when Heltzel knew his prognosis for survival wasn't good, asked Heltzel what his greatest accomplishment was.
With tears running down his face, he said without hesitation, "Rosemary and the boys."
He was a man of faith, love and action, Father Snow said.
"The man never took a nap. He was busy about life, passionate about the community." And even when he had a moment to rest, he would go parasailing, sky jumping or learned how to fly an airplane. "Paul never wasted his energy," he said.
He said Heltzel had a reputation for accomplishing his goals. "You knew he was going to get it done. He knew where he was going. He knew what he wanted in life," he said.
"It was a spirit of determination. He knew passion of life."
Father Snow and Heltzel's best friend, Joe Havasi, said Heltzel was a Christian man.
"Paul gave his life to others, and in doing so he discovered the Christ, the way, the truth and the life," Father Snow said.
Havasi said Heltzel had "never been an ordinary Paul. His approach has always been exemplary. His Catholic faith has always been his guidepost. His wife and his boys were always his main interest."
Heltzel "gave 100 percent" of his business knowledge and aggressive spirit to the community, Havasi said.
Heltzel had a bachelor's degree in business management, a master's degree from The Wharton School of the University of Pennsylvania, and a law degree from Notre Dame.
He was first elected Trumbull County commissioner in 2004 and re-elected twice. He defeated incumbent Joe Angelo in the 2004 primary when the county was in turmoil, both financially and as a result of a corruption probe involving purchasing of county janitorial supplies.
His brother, Bob Heltzel, mentioned the controversy while giving a eulogy about his "big brother," saying Paul ran for commissioner despite the position being "a tremendous burden to him and his family, but he knew it was the only vehicle he could use to right the ship and deliver the blessings and opportunities the citizens of Trumbull County so deserved."
Bob Heltzel said he thought remarks that poet Carl Sandburg made about Abraham Lincoln were appropriate for his brother's personality, saying Paul Heltzel was a man "who is both steel and velvet, who is hard as a rock and soft as a drifting fog."
He added, "And as much as Paul was not an Abraham Lincoln, he was committed to doing justice where he saw wrong."