Backlash stirs in US against visas for foreign workers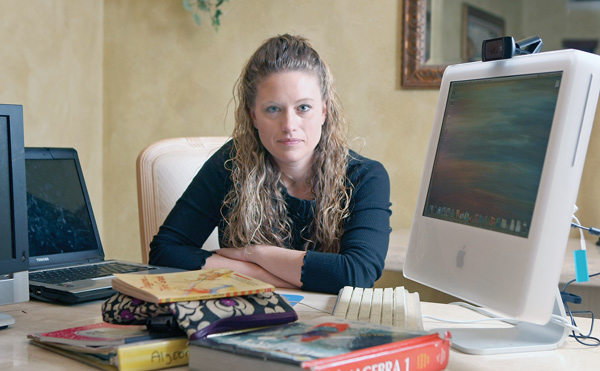 ---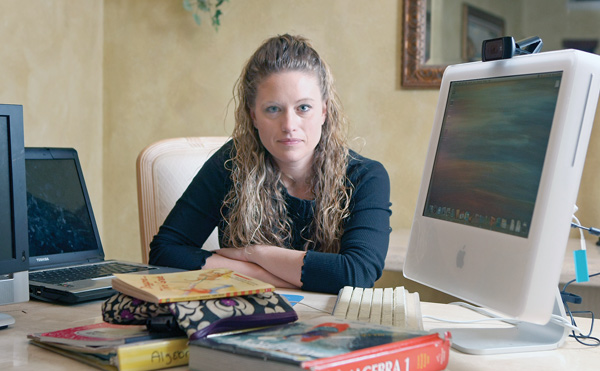 Photo
Jennifer Wedel of Fort Worth, Texas, is photographed at her home after chatting with President Barack Obama via Google. Wedel challenged Obama on the H-1B visa issue in 2012, making headlines when she asked him via a public online chat about the number of foreign workers being hired, given that her husband, a semiconductor engineer, couldn't find work.
Associated Press
Kelly Parker was thrilled when she landed her dream job in 2012 providing tech support for Harley-Davidson's Tomahawk, Wis., plants. The divorced mother of three hoped it was the beginning of a new career.
The dream didn't last long. Parker claims she was laid off one year later after she trained her replacement, a newly arrived worker from India. Now she has joined a federal lawsuit alleging the global staffing firm that ran Harley-Davidson's tech support discriminated against American workers — in part by replacing them with temporary workers from South Asia.
The firm, India-based Infosys Ltd., denies wrongdoing and contends that it has faced a shortage of talent and skill sets in the U.S. Like other firms, Infosys wants Congress to allow more temporary workers.
But amid calls for expanding the nation's so-called H-1B visa program, there is growing pushback from Americans who argue the program has been hijacked by staffing companies that import cheaper, lower-level workers to replace more expensive U.S. employees — or keep them from getting hired at all.
"It's getting pretty frustrating when you can't compete on salary for a skilled job," said Rich Hajinlian, a veteran computer programmer from the Boston area. "You hear references all the time that these big companies ... can't find skilled workers. I am a skilled worker."
Hajinlian, 56, who develops his own Web applications on the side, said he applied for a job in April through a headhunter and that the potential client appeared interested, scheduling a longer interview. Then, said Hajinlian, the headhunter called back and said the client had gone with an H-1B worker whose annual salary was about $10,000 less.
The H-1B program lets employers temporarily hire workers in specialty occupations. The government issues up to 85,000 H-1B visas to businesses every year. Recipients can stay up to six years. Experts estimate there are at least 600,000 H-1B holders in the U.S. at any one time.
An immigration bill passed in the U.S. Senate last year would have increased the number of annually available H-1B visas to 180,000 while raising fees and increasing oversight, although language was removed that would have required all companies to consider qualified U.S. workers before foreign workers are hired.
The House never acted on the measure. With immigration reform considered dead this year in Congress, President Barack Obama last week declared he will use executive actions to address changes. It is not known whether the H-1B program will be on the agenda.