Facebook studied us without telling us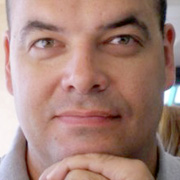 ---
by: Adam Earnheardt
This week, Facebook found itself in ethical hot water (again) for messing around with user News Feeds.
Technology experts were the first to cry foul, but secretly many of them were probably salivating over the results.
The Facebook News Feed is the most-popular way for users to share information. Log in to Facebook, and you'll find the most recent posts from friends, pages you like and groups you follow.
In other words, the News Feed is the heart of Facebook's body.
Facebook manipulated our News Feed without telling us — purposely permitting or restricting more positive or negative status updates to study how we would react.
Forget for the moment that the study was probably illegal.
Forget for a second that researchers from Facebook, Cornell University and the University of California at San Francisco manipulated the moods of nearly 700,000 users.
Instead, let's focus on what they discovered.
Want to read the study? Go to http://www.pnas.org/content/111/24/8788.full.pdf.
What the researchers uncovered about the emotional states of users on social media was pretty amazing.
The most-interesting result was the discovery that using social media does, in fact, alter our emotional state. Researchers found support for something called an "emotional contagion."
Emotional contagion is the transfer of an emotional state from one person to another. Much like a cold is contagious and transferred to others, we can pass along emotions from one person to the next.
People transfer positive and negative emotions to others every day. If my wife's in a bad mood, I'll probably end up in a bad mood.
But now we know that, the transfer of emotions can happen without direct interaction with others, and without nonverbal cues (seeing someone smile, for example).
How did the researchers know they found Facebook's emotional contagion?
They reduced the number of positive News Feed posts that appeared on a user's Feed. The number of positive status updates made by the user decreased while negative updates increased.
But when Facebook reduced negative News Feed posts, the number of negative status updates decreased and the number of positive updates increased.
Say someone posts a negative rant about U.S. politics.
That post might lead other users to post negative status updates.
But some posts put us in a good mood. Take Father's Day, for example.
Many people posted grainy photos fishing on the banks of Lake Glacier or sitting at a Scrappers game on a Sunday afternoon. Those posts were equally contagious.
I can't help but wonder how many users posted good things about dad, in part, because of Facebook's emotional contagion.
So, the next time you post that feel-good update about a run-in with an old friend, a funny cat picture, or your kid's dance recital, remember that your message might be putting other people in a better mood.
It is highly unlikely this study will ever be replicated because, after all, it's unethical to manipulate unwilling participants.
Still, it would be fascinating to see similar studies of Twitter, YouTube and other major social- media platforms to see if our posts and videos are as emotionally contagious as our Facebook posts.
More like this from vindy.com