Brunch honors Carissimos' 50th anniversary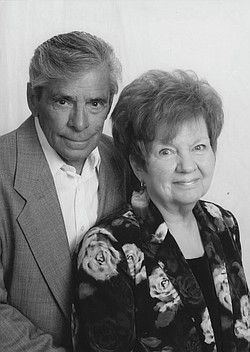 Photo
Mr. and Mrs. Robert Carissimo
YOUNGSTOWN
Robert and Barbara Carissimo of Youngstown were honored June 29 for their 50th anniversary at a brunch at the Blue Wolf at the Maronite Center. It was hosted by their daughter, and invitations were extended.
Their daughter is Denise Carissimo of Youngstown. The Carissimos also have one grandchild.
The former Barbara Petruzzi and Mr. Carissimo were married June 20, 1964, at Immaculate Conception Church.
The couple are members of St. Brendan Church.
Mrs. Carissimo was a teacher for four years at Immaculate Conception School and taught 37 years at Youngstown City Schools. She retired in 2001. She is a member of St. Brendan Parish Council and Catholic Collegiate.
Mr. Carissimo worked for General Motors in nonskilled maintenance from 1966 to 1999. He served with the U.S. Marines from 1957 to 1960.