Miss Amendolara and Mr. Paluga to wed July 12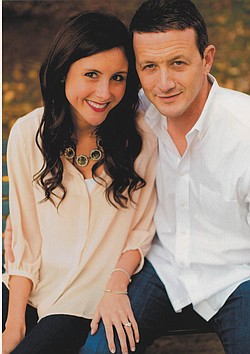 Photo
Mallory A. Amendolara and John D. Paluga
CANFIELD
Samuel and Kimberly Amendolara of Canfield are announcing the upcoming marriage of their daughter, Mallory Ann Amendolara, and John David Paluga, both of Columbus. Parents of the prospective groom are Clarence and Suzanne Paluga of Youngstown.
The couple are planning a 2 p.m. wedding July 12 at St. Christine Church. Invitations were issued for an evening reception at Tippecanoe Country Club in Canfield.
The bride-elect received bachelor's and doctorate degrees in pharmacy science from Ohio State University and is a staff pharmacist for Giant Eagle in Canfield.
Her fiancé is the Columbus territory manager for Infinity Orthopedics.