Published: Fri, July 4, 2014 @ 12:00 a.m.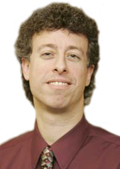 By David Skolnick (Contact)
On the side

Political creativity: U.S. Rep. Bill Johnson's campaign financial solicitation emails have some of the most creative subject lines among politicians I cover. I received two winners in the past few days.

The subject line "The Dog Ate President Obama's Homework" was about the IRS claims that it lost two years worth of emails from an employee involved in targeting conservative groups.

The other, with the subject line "Nancy Pelosi's Dream," urged contributions to help keep the Democrats from taking control of the House majority and returning "San Francisco liberal Nancy Pelosi back as speaker" — as if that's going to happen.

Look for me: Those at the Austintown July 4 Parade today will find my family and me at our usual spot — near the Greenbriar stone sign, the first traffic light on the route after the starting location. I don't want to hear from anyone walking the parade that I couldn't be found.
For the third time in three years, the Mahoning County Republican Party will recommend candidates to Gov. John Kasich to fill a vacant judicial position.
Just like the first two efforts, the county GOP scrambled to find a Republican to submit an application to replace outgoing Common Pleas Court Judge James C. Evans.
Two Republicans expressed interest in being selected by Kasich, also a Republican, to replace Judge Evans, a Democrat. But when the application deadline came Monday there were four applicants — three registered Democrats and an independent.
To make matters even more embarrassing this time, one of the applicants — Shirley J. Christian of New Springfield — steadfastly contends she's a Republican even though board of elections' records shows the last primary in which she voted was in 2012 as a Democrat.
County Republican Chairman Mark Munroe, who also heads the board of elections, said he had board officials check the records.
"They couldn't find anything to show she did not vote a Democratic ballot in 2012," he said. "All of the ballot records seem to be in order, but Shirley is puzzled by the whole thing."
As for being a Republican, Christian's voting records over the past decade show she voted in only the 2004 and 2010 GOP primaries.
Among the other applicants, two are registered Democrats and the other is an independent.
In Democratic-dominated Mahoning County, most of the current Republican judges first got on the bench through an appointment by a Republican governor. That includes Joseph Houser and Scott D. Hunter as Mahoning County Court judges, Juvenile Court Judge Theresa Dellick (who was also appointed to county court) and Maureen Sweeney to the common pleas bench.
With Judge Evans' impending retirement on Sept. 1, you would think Republican attorneys would be lined up to get an appointment to the common pleas bench, get the Republican nomination for the seat's remaining two-year-plus term, and run in November with the power of incumbency in their favor.
It's worked before.
But the lack of Republicans staying away from this soon-to-be vacant judicial seat isn't an isolated case.
When Mark Belinky, a Democrat, resigned March 14 and was later convicted of a felony count of tampering with records, only four candidates sought the appointment. Of those four, two were running in the Democratic primary for the seat, one was an independent and the other was a registered Republican.
Three of the four — excluding Susan Maruca, who won the Democratic primary — were recommended by the local Republican Party with Robert Rusu of Canfield, the independent, selected June 17 by Kasich.
Even a very public criminal investigation into Belinky while he was in office didn't attract a single Republican to file in the primary for probate court.
In 2012, Republicans sought a replacement for retiring Youngstown Municipal Court Judge Robert A. Douglas Jr., a Democrat who was initially appointed by a Republican governor 15 years earlier.
Republican attorneys who live in Youngstown are an endangered species, but among the four finalists out of a field of 10 was one — Plato J. Kalfas, who received 11 percent of the vote a year earlier in his bid for the 5th Ward city council seat. The other three finalists were Democrats.
On the advice of Chief Justice Maureen O'Connor of the Ohio Supreme Court, Kasich opted to not fill the vacancy, and the seat was eventually eliminated.