Canfield names Reel to succeed Pat Pavlansky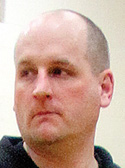 ---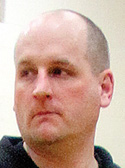 Photo
Girls basketball
By Ryan Buck
CANFIELD
Matt Reel's basketball upbringing is the stuff of fairy tales — or classic 1980s basketball movies set in America's heartland.
It all started on his family's 78-acre Austintown farm that once was home to pigs, cows, chickens and a basketball hoop in the driveway.
Now, Reel has his second head-coaching position. A mathematics teacher at Canfield High School, Reel was confirmed on Monday as the new head coach of the school's girls varsity program. He succeeds Pat Pavlansky, who retired after last season.
Reel has inherited one of the most consistent girls programs in the Mahoning Valley.
"It's kind of humbling because this program's been very successful and they've had two coaches in I think 39 years," said Reel, referring to Pavlansky and Bill Wolf. "You feel the responsibility to continue the success, but at the same time there's an excitement because we have great kids here and parents that want the kids to be good and they'll support you in getting a quality team out there.
"It allows their kids to really work hard," Reel said. "You feel a little bit of pressure, but mostly excitement in that it's a new position and something I've looked and thought it'd be really cool if one day that could happen."
Reel has played and coached at all levels in middle school and high school. He played under Tom Fender at Austintown Fitch. After being hired by Canfield to teach, he volunteered to help Pavlanksy and Mike Roussos with the girls teams and John Cullen with the boys. He counts all as mentors.
He had another one at home. His father, Ken, was the longtime eighth-grade girls coach at Canfield and a revered history teacher.
"He started my love of basketball," Reel said. "We'd play a lot of one-on-one and when I started beating him it became two-on-two and we'd play different teams."
They also had the farm to maintain, where the day began at 6 a.m. and ended at midnight.
"We'd work on the farm during the day and then at night we'd have these two-on-two games," Reel said. "It was almost every night.
"My mom kind of got tired of it because it's interfering with dinner. But that grew my love of basketball when I started helping him when I was in college and that's when I got the coaching bug."
Ken Reel passed away in June 2013. The Canfield Middle School court is named in his honor.
"He always said he wasn't the greatest tactician," Reel said of his father. "He would even say, I'm not the smartest basketball coach,' but the one thing he always understood was kids and how to get the girls to play hard and to gain that respect.
"Obviously he's been a huge influence on me and I hope I have some of his positive traits, which it seems were every single one. I try to live up to that example."
Reel's primary focus is to continue Canfield's run of success in the best way he knows how.
"I learned a long time ago just to be me," he said. "I'm a big stickler for kids working on their skills.
His previous head coaching experience came at South Range, where he led the Raiders girls program for three seasons.
"I've been fortunate because there hasn't been a huge transition for the girls," Reel said. "Coach Pav, when I came back, gave me a lot of responsibility. For two years, I basically ran the offense here.
"We're just trying to maintain and we'll add a few things. I just want kids to enjoy themselves and understand they're a part of something a little bigger then themselves.
"If we can accomplish that, and they can look back on their time here as a positive experience, that's the main thing I'm looking for. That's the true taste of success.
"We still want to win some games, too."