Katie Fekety, Ian Zeljak set July wedding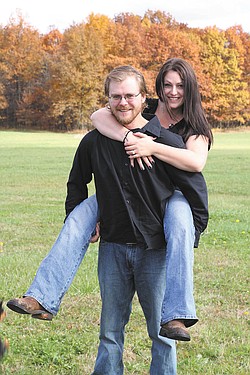 Photo
Ian Jeljak and Katie Fekety
PULASKI, PA.
Katie Fekety and Ian Zeljak, both of Pulaski, Pa., are announcing their upcoming wedding.
She is the daughter of Joseph and Theresa Fekety of Austintown, and he is the son of Nick and Patricia Zeljak of Pulaski.
The couple will be married in a July ceremony in Pulaski, where a reception also will take place.
The bride-elect is a social worker for All Caring Hospice after earning a bachelor's degree in social work from the University of Pikeville.
The prospective groom is an assistant mill operator for NLMK Pennsylvania.