Gould-Haddle wedding plans are revealed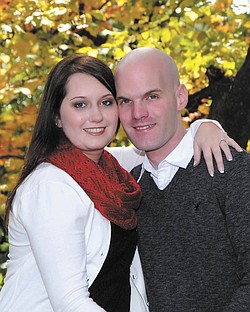 Photo
Whitney Gould and Christopher Haddle
NORTH LIMA
Whitney Gould and Christopher Haddle, both of Columbus, are planning to marry, her parents are announcing.
She is the daughter of Vincent and Susan Gould of North Lima, and he is the son of Carl and Joanne Haddle of Youngstown.
The couple's open wedding is planned for 1:30 p.m. July 26 at Poland Presbyterian Church in Poland, and invitations will be issued for a reception at Avion on the Water in Canfield.
Miss Gould has a degree in business administration from Kaplan University. She works as a sales support representative for AT&T in Columbus.
Mr. Haddle attended Youngstown State University. He is a store manager for Champs Sports in Columbus.