18-year-old arrested in Gina Burger killing homeless, has criminal history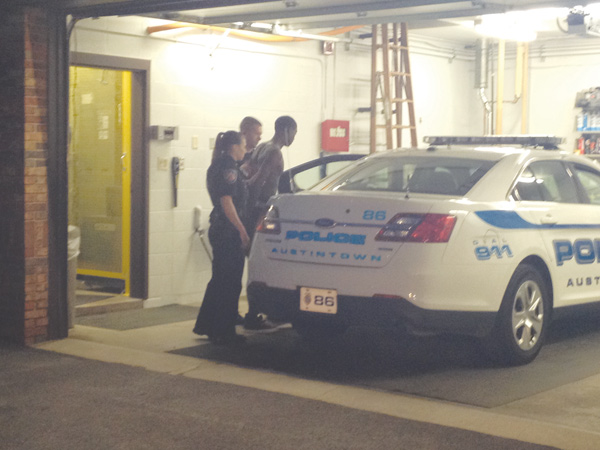 ---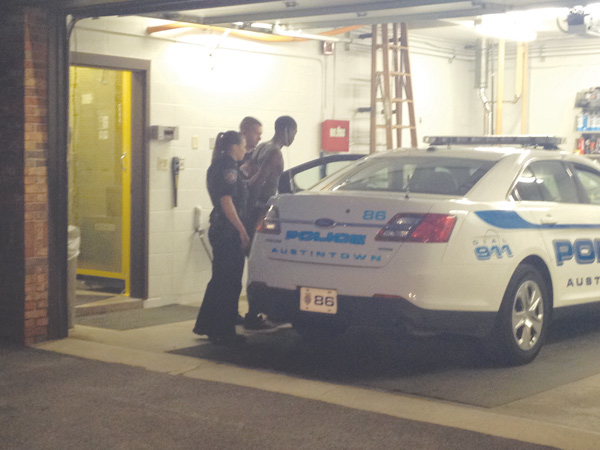 Photo
Ricki D. Williams IV, 18, of Youngstown is escorted into a cruiser by Austintown police after he was picked up by U.S. marshals and arrested Tuesday on murder and kidnapping charges. Williams is due in Mahoning Area Court today for arraignment.
By ROBERT CONNELLY and Emmalee Torisk
AUSTINTOWN
Authorities arrested a man Tuesday in the slaying of 16-year-old Gina Burger.
Austintown police said U.S. Marshals arrested Ricki D. Williams IV, 18, of Youngstown, at about 6 p.m. on Lakeview Avenue on Youngstown's West Side. He has been charged with aggravated murder and kidnapping and will be arraigned in Mahoning County Area Court here at 9 a.m. today, township officials said.
Austintown Chief of Police Robert Gavalier said Tuesday night that more charges could be filed, but there were no other suspects.
He did say, however, that Williams has a criminal history, including an arrest for aggravated assault.
County Assistant Prosecutor Ken Cardinal said authorities likely will file the charges between 8:30 and 9:30 a.m. today.
"Police reasonably believe, and have just cause to believe, they have the right person who is responsible for that death," Cardinal said.
Gavalier said there was no address available for Williams, who he said is homeless and had been staying with friends for a week or two at a time.
He also said that he believes Burger was killed the night of June 23, the same day she disappeared from Compass West Apartments.
"He held her against her will at the Compass West Apartments and she was murdered at Compass West Apartments with a knife. We do not have a knife at this time," the chief said.
He added that details on how her body ended up at Tri-County Industries in Grove City, Pa., on June 25 will come later. Police have said Compass West Apartments, as well as sections of Austintown and Youngstown have their trash delivered to the landfill, which services nine counties.
The chief said Williams and Burger "definitely knew each other." Authorities are still waiting for evidence submitted Monday and Tuesday to be processed by the Bureau of Criminal Investigation.
Police identified Burger as the victim Friday and multiple detectives were at the apartment complex June 26 where she was last seen. They had removed a piece of wall and two parts of a railing at that time from the building where she was staying before she was identified as the victim.