Trumbull County Commissioner Paul E. Heltzel died after an extended illness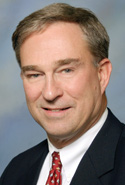 ---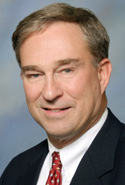 Photo
HOWLAND
Trumbull County Commissioner Paul E. Heltzel, who died at his Kimblewick Lane home, will be remembered by his colleagues as a thoughtful, intelligent officeholder.
Heltzel, 69, who also was an attorney, died early Monday after an extended illness.
"It's all so shocking," said Dan Polivka, a fellow county commissioner and chairman of the county Democratic Party. "It's a sad day in Trumbull County."
U.S. Rep. Tim Ryan of Howland, D-13th, called Heltzel "one of Trumbull County's great assets, and our county is much better off because of his service."
"He was suited for that type of work," said Michael O'Brien, a former Warren mayor and county commissioner who is the Democratic nominee for the 64th Ohio House District seat. "His legal background provided him with good experience to be a commissioner, and his uncle [William J. "Doc" Timmins Jr.] was a longtime county Democratic Party chairman. Paul was deep-rooted in politics."
In the 2004 Democratic primary for commissioner — his first time running for elected office except for seven years as a precinct committeeman — Heltzel defeated six other candidates, including then-incumbent Joseph J. Angelo Jr. He easily won the November general election that year. He was re-elected in 2008 and 2012.
"He added a lot to the county," Polivka said. "We were making progress. We worked well together as a team."
Heltzel was instrumental in revamping the county's 911 system, and strongly promoted and assisted with economic development issues, Polivka said.
"With his law degree he helped with the legal side," he said of Heltzel. "It will be difficult to replace him."
The county Democratic Party will have to meet to select Heltzel's successor, though Polivka said that isn't even on his mind at this time.
An election for the remainder of his term — which expires Jan. 2, 2017 — will be on the Nov. 4 ballot, based on information provided by the Ohio Secretary of State's Office.
"He was a deeply thoughtful, concerned and dedicated public servant," Ryan said of Heltzel. "My staff and I benefited greatly from his wise, straightforward and sound advice. He was always the person we turned to for counsel, whether the issue was within his jurisdiction as a county commissioner or not. He was always committed to serving the public in an honest way.
Before being elected commissioner, Heltzel was chief counsel of the county prosecutor's civil division, was special counsel to the Ohio attorney general, and had a private practice.
He is survived by his wife, Rosemary, and four sons.
Heltzel had a law degree from Notre Dame's School of Law, a master's degree in business administration from the University of Pennsylvania's Wharton School, and a bachelor of science degree in management from John Carroll University.
Heltzel's biography on the county's website said he enjoyed "a number of recreational activities including downhill and cross-country skiing, golf, bicycling, tennis, working on and restoring old cars, motorcycles, goofing around on the computer, Mensa, and watching the Weather Channel."
Arrangements are being handled by the Holeton-Yuhasz Funeral Home in Niles.