Junior girls tame Diamondback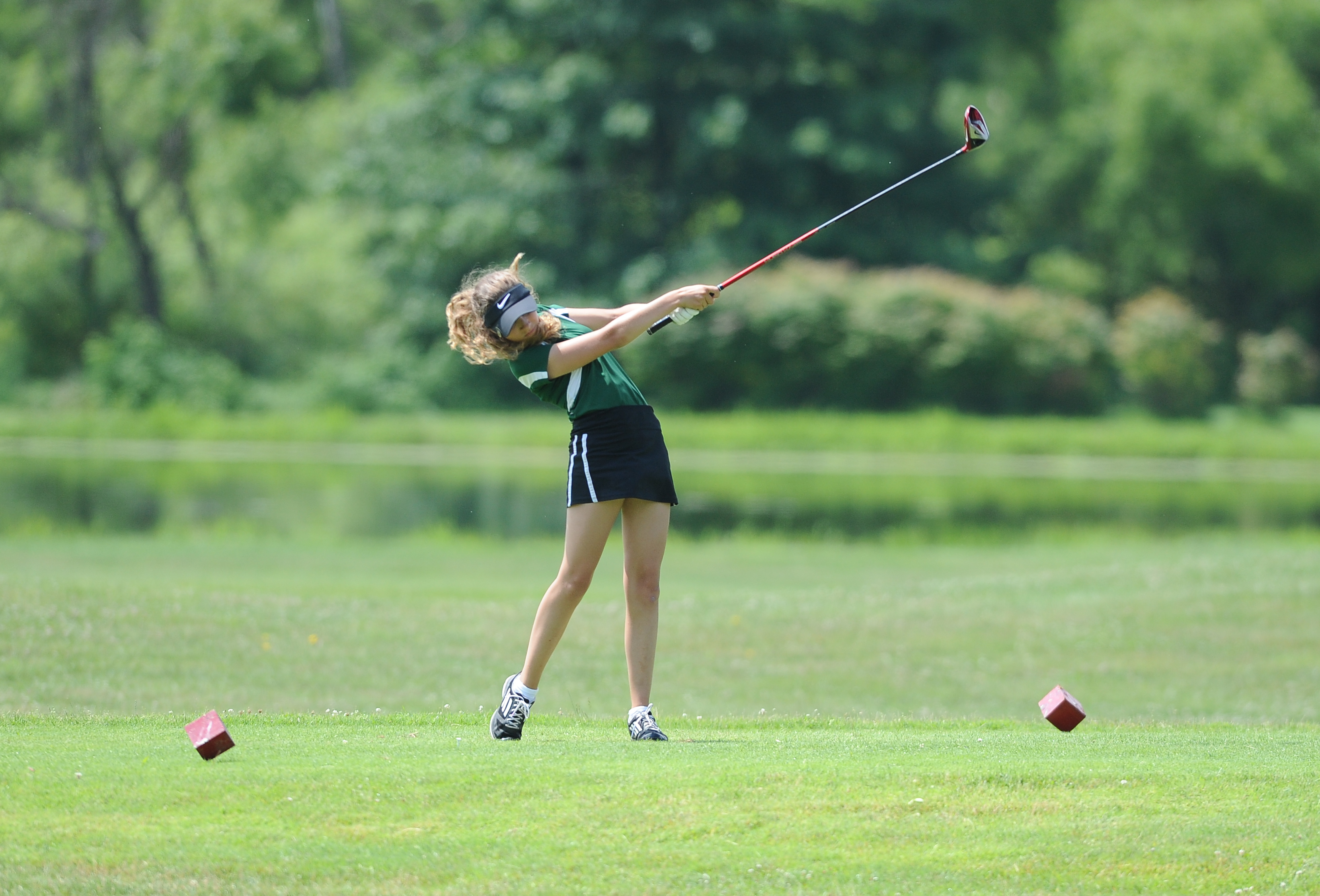 ---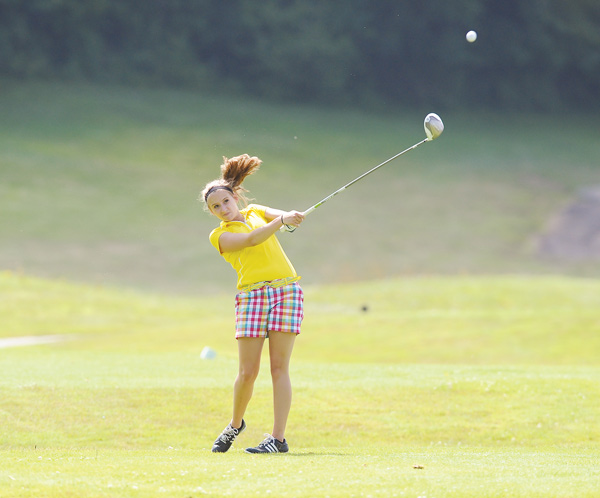 Photo
Ally Moreschi of Columbiana tees off on the seventh hole at Diamondback Golf Course in Ellsworth during the Greatest Juniors qualifier on Monday. Moreschi shot a 98 to finish in a tie for fifth place.
ELLSWORTH
Alexis Cadle knows Diamondback Golf Course like the back of her hand.
Or so she says.
A student at Western Reserve, and also a member of the Blue Devils golf team, Cadle has played a round or two at the site of the fifth Greatest Juniors qualifier that was played Monday. The only concern was her lack of preparation.
"I didn't practice at all over the weekend," said Cadle. "I played a little on Friday, but that was it."
It didn't show.
She went off with the day's first group and posted a round of 86, which held up against the rest of the girls field.
Cadle, 16, was also able to qualify for the Greatest Juniors championship in the girls 17-and-under division in her first event of the year.
"I was able to one- or two-putt most of the greens today, especially on the back [nine] where I one-putted almost every hole," Cadle said. "The back nine is definitely harder, so I was pretty happy with that."
Cadle is in her second year participating in Greatest Juniors. She was able to qualify for last season's championship by shooting a low round at Mohawk Trails Golf Course.
This year, Cadle feels like her game is worse. Once again, it didn't show on Monday.
"I used to shoot in the low 80s last year," Cadle said. "I really haven't improved that much since then so that's something I've been working on."
Even after qualifying, Cadle was back at her home course for two hours Monday night practicing. She have plenty of time to get in more practice rounds between now and July 27 for the championship at Avalon Lakes Golf Club.
"I normally plays every day for like five hours, so I've been really working on my game," Cadle said. "I think it's finally starting to show."
Cadle joins Kaylee Neumeister (Pine Lakes), Jacinta Pikunas (Mohawk Trails), Christina Cooper (Tam O'Shanter) and Kerra Loomis (Salem) as automatic qualifiers for the championship in the 17-and-under division.
As for the at-large points standings, Alexa Tringhese (20 points) still has a comfortable lead over Kaci Carpenter (16), Cait Butler (13) and Emily Koehler (13). The top six point earners receive at-large invitations to the championship in addition to the six automatic qualifier event winners.
Britney Jonda and Emily Marcavish were the only two girls in the 14-and-under division to play at Diamondback on Monday. Jonda shot a 93 to qualify.
She now joins Hannah Keffler (Pine Lakes), Jenna Vivo (Mohawk Trails), Hadley Spielvogel (Tam O'Shanter) and Marcavish (Salem).
Today, the a field of 38 boys will tackle Diamondback. The lead group of Bradley Miller, Nolan Snyder, Brian Terlesky, and Ken Keller tee off at 9 a.m. All tee times can be found on B2 or on vindy.com/golf.