YSU spring enrollment falls 1 percent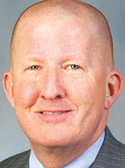 ---

Photo
By Denise Dick
YOUNGSTOWN
Youngstown State University's spring enrollment dropped 1 percent this semester compared with spring 2013, continuing the recent trend of declines.
This semester's enrollment is 12,823 students, compared with 12,966 students in spring 2013 and 13,698 in spring 2012.
Since fall 2011, the university's enrollment has been slipping. In fall 2010, 15,194 students were enrolled. The number dropped to 14,540 in fall 2011 and 13,825 in fall 2012. Last fall, 13,395 were enrolled.
While overall enrollment decreased this semester, that of graduate students increased nearly 3 percent with 1,150 grad students enrolled.
Gary Swegan, YSU's new associate vice president for enrollment planning, believes the numbers aren't bad.
"To start out, we were down 3.13 percent in the fall, and spring typically follows fall very closely, so we might have anticipated another 3 percent drop," Swegan said in a news release. "That didn't happen. We're down just 1.1 percent. In fact, we enrolled a slightly larger group than we planned for in our budget for this semester. We hit our target, plus a little more."
Growth in the graduate student population on campus helped to level off the enrollment numbers this semester, he said.
Officials also believe the university is beginning to realize some benefits from its conditional admission policy, Swegan said, including better continuation rates among current students. Conditional admission offers admission to students who fall below certain standards.
Swegan joined YSU in November as its chief enrollment officer.
While YSU saw a decrease, enrollment at Eastern Gateway Community College, which operates the Valley Center downtown, continued to climb.
The college saw 10 percent enrollment growth this semester, growing from 2,573 students last spring to 2,832 this spring.
Although there was an increase in the number of new students enrolling, students continuing their studies from one semester to the next account for the largest category increase of students.
"The college is delighted with the number of continuing and returning students," Eastern Gateway President Laura Meeks said in a news release. "This is encouraging as our work for student success is reflected in the continuing enrollment. Among the measures the college follows are the successful completion of courses as well as enrollment from one semester to the next and then through degree or certificate attainment as well as transfer to a four-year institution."
The Valley Center downtown continues to show sustained growth. The number of students taking courses at the center rose 52 percent, from 683 to 1,037.
Kent State University at Trumbull saw its pattern of record enrollment increases come to an end this semester.
Enrollment for spring semester stands at 2,957 students, a decrease of 184 students from the spring 2013 semester.
The 5.9 percent drop stops a run of three straight spring semester enrollment increases, including the 2012 figure of 3,255, which represented Kent State Trumbull's all-time enrollment high.
"The campus is pleased that our spring enrollment remains at nearly 3,000 students," Dan Palmer, assistant dean, said in a news release. "As the local economy improves, it is not surprising to find some adjustment in enrollment trends, but we are glad to see only a minor drop in what remains historically very high enrollment at the campus."