Ohio schools change to hours requirement next year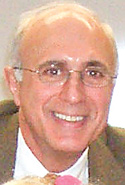 ---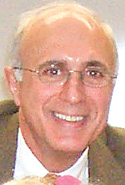 Photo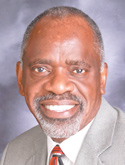 Photo
By Denise Dick
Rather than a required number of days, schools next year will be required to be in session a certain number of hours.
For half-day kindergarten, it will be 455 hours. For full-day kindergarten through sixth grade, 910 hours will be required, and a minimum of 1,001 hours will be necessary for seventh- through 12th- graders.
That can include classes, supervised activities, two parent-teacher conferences and some professional meetings. Time for lunch, breakfast, recess and extracurricular activities do not count toward the total.
"It's trying to provide more flexibility to school districts," said John Charlton, an Ohio Department of Education spokesman.
Schools still are required to be in session five days per week, but the switch to hours allows districts to schedule a longer day, shorten the school year or even have longer school days a few days a week and shorter days the rest of the week.
It also means that calamity days will go away.
"Instead, schools may schedule 'excess' hours above the minimum number," according to ODE's website. "Hours missed above the minimum do not have to be made up. However, if a school closes enough that it will fall below the minimum number of hours, the school must extend its scheduled year."
This year, districts are required to have at least 175 days for public district schools, which includes parent-teacher conferences. If a school day lasts 6.5 hours, that totals 1,137.5 hours for the year.
Boardman Superintendent Frank Lazzeri said his district has much more time in the school year than the new school-hour requirements dictate.
"We're well above the required number of hours," he said. "I don't see us having a problem."
Alex Geordan, Canfield schools superintendent, said the number of hours that staff is required to work per day is laid out in the collective-bargaining agreements so that's something that has to be considered with the school-hour requirements. The district can't just change the hours.
Districts also have to consider the effect changing the length of the school day has on other things such as extracurricular activities, Geordan said. It could also affect parents who may have to alter schedules to ensure someone's home at a different time to meet the school bus.
"We're here to go to school, but you have to think of the other ramifications and the other things that are impacted by it," he said.
Youngstown Superintendent Connie Hathorn said he's meeting with other superintendents who are all collaborating to determine the best plan with the new requirement.
The city district is part of the state's Big Eight school districts, comprised of the larger urban districts, and all of those districts' superintendents are discussing the change, he said.