YSU's 'Lightning' strikes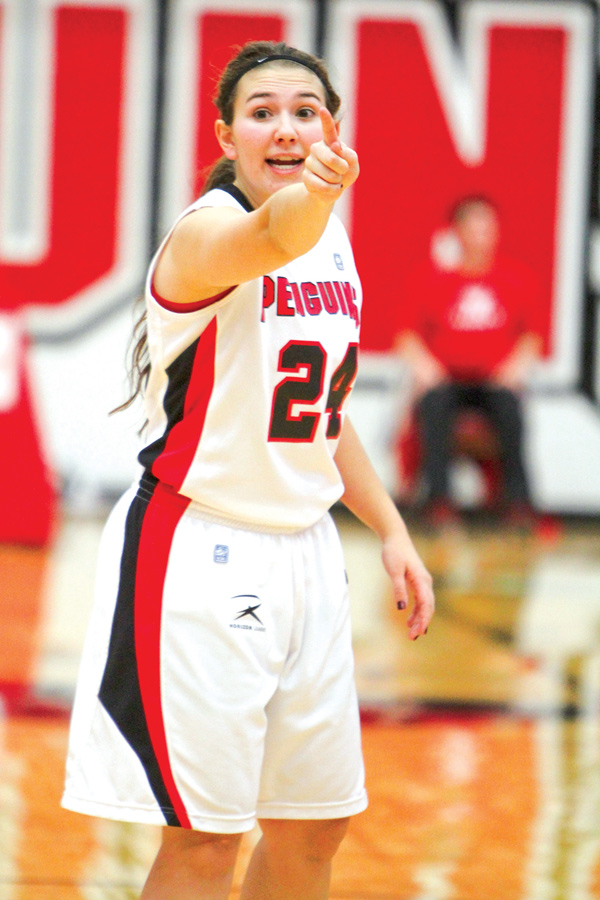 ---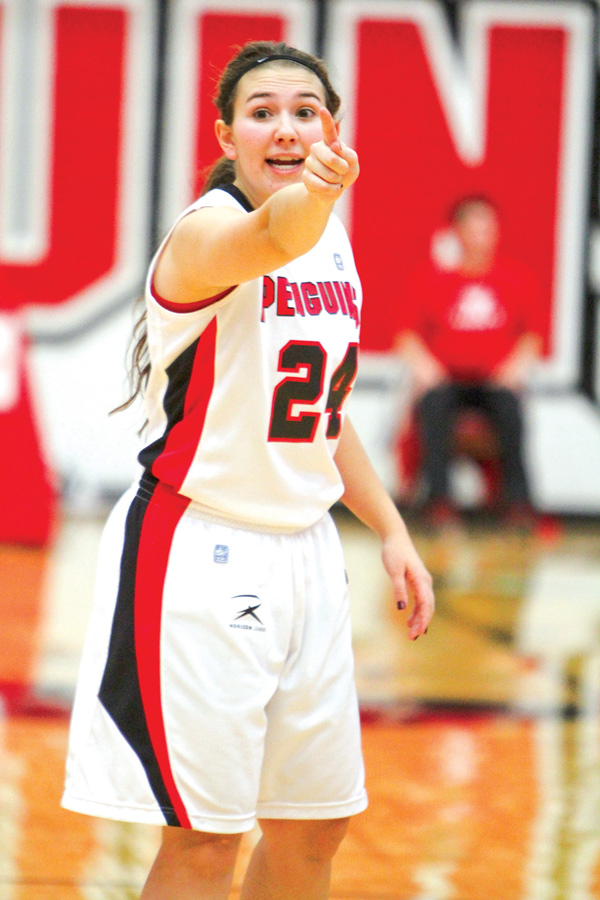 Photo
After missing the first month of the season with a foot injury, YSU senior guard Monica Touvelle has helped spark the Penguins to an 8-3 record over the last 11 games, including 5-0 in the Horizon League.
By Joe Scalzo
YOUNGSTOWN
Senior guard Monica Touvelle missed the first month of Youngstown State's basketball season while wearing a walking boot, which begs an obvious question:
Has she finally regained her patented breakaway speed?
"You know what?" said YSU coach John Barnes, breaking into a grin during Monday's press conference. "When you shoot it as well as she does, players have to really close out hard on her, which makes her deceptively quick."
A few feet away, Touvelle piped in: "I had two steals last game."
"Yeah," Barnes said. "We nicknamed her 'lightning' as of late."
OK, OK, so Touvelle is known more for her shooting than her speed. (And she was only technically credited with one steal in Saturday's win over Oakland.) But after spending two games easing back into the lineup, it's clear that "lightning" has provided a spark, helping the Penguins go 8-3 over the last 11 games.
"The progress she's made and the things that she's done as of late are things that we've expected all year from her," Barnes said. "She's just getting back into full strength and into basketball condition. We're excited. It's made a huge difference in our play as a whole."
Touvelle, a Boardman High graduate, is averaging 7.5 points in 13 games this season, with 69 of her 97 points coming off 3-pointers. She's shooting .383 from behind the arc, which is second-best on the team behind Melissa Thompson, who is just 2 of 5.
"Like he [Barnes] said, they expect things from me and I think I've been delivering," said Touvelle, who fractured her foot before the season started. "But I definitely have more room for improvement."
Touvelle's return, along with freshman point guard Jenna Hirsch's promotion to the starting lineup, have helped fuel YSU's recent surge. But Touvelle said one of the big reasons for YSU's 5-0 start in the Horizon League is the team's comfort level with the new coaching staff.
"As far as basketball goes, that's an adjustment in itself with a new coach," said Touvelle, who needs 35 more 3-pointers to tie YSU's career record. "But just meeting him [was an adjustment]. We didn't know him, he [didn't] know us and we had to build a trust there and I think we have it now.
"I think it's coincidental that it happened right before league play, but you know, whatever. That works."
Youngstown State hasn't been 5-0 in conference play since the 1997-98 season when it competed in the Mid-Continent Conference. The Penguins should be able to make it 6-0 on Wednesday when they host Detroit (3-16, 0-6), which has lost nine straight and is the Horizon League's only winless team.
The Titans do have the league's second-leading scorer in Senee Shearer (20.5 per game) but have been decimated by injuries.
"You see the record and you're kind of like, 'Oh, wow, OK,' but you can't get into that mindset because anybody can beat anybody on any given night, especially in this league," Touvelle said. "They wouldn't want anything more than to knock off the No. 1 seed in the conference.
"We can't overlook them at all. This is an important game for us."
As for "lightning," she'll just keep letting it rain from outside.
It's a nickname she's happy to embrace.
"Definitely," she said, laughing. "I'm not even upset that they're making fun of me. I'm just going to go with it."