Boardman Rotarians raise money for Project Warm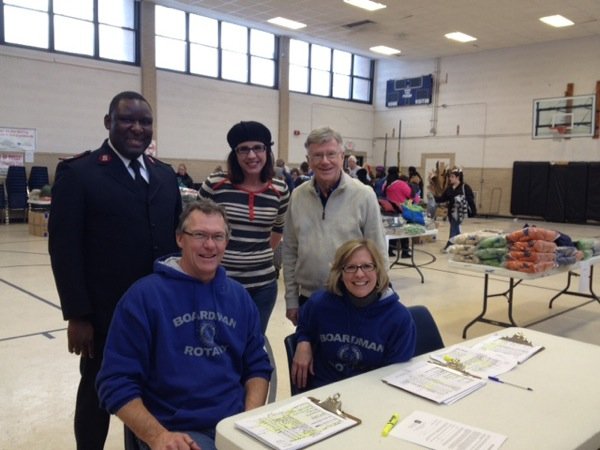 ---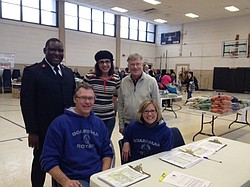 Photo
Neighbors | Submitted .Boardman Rotarians distributed coats at the Salvation Army on Glenwood Avenue for Project Warm. Pictured are Elijah Kahn, Salvation Army District Coordinator, Jill Cox, Bob Knauf and Jay and Penny Summer.
The Rotary Club of Boardman raised $1,700 for the Salvation Army through the local kettle drive in the Boardman community. The Rotary Club of Boardman also raised $4,600.00 for Project Warm, which allowed the club to distribute 260 coats for the local needy children.
These Rotarians were awarded a certificate of appreciation by District Governor Deborah Espenshade at the Rotary meeting Dec. 17 for the club's role in 100 percent participation in the Rotary District's Operation Warm Project. The Rotary clubs in the district raised $62,000.00 for warm coats for needy children, which were distributed at the Salvation Army in Youngstown.
Rotarians believes in service above self.