Published: Wed, January 22, 2014 @ 2:55 p.m.
Rising Raises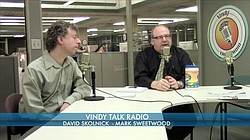 Video
David Skolnick and Mark Sweetwood discuss the recent ruckus over raises at the board of elections
Managing editor Mark Sweetwood and politics writer David Skolnick join Louie b. Free to discuss the questions and concerns that halted the Mahoning County Board of Elections pay raises.