YSU's balance gives opponents problems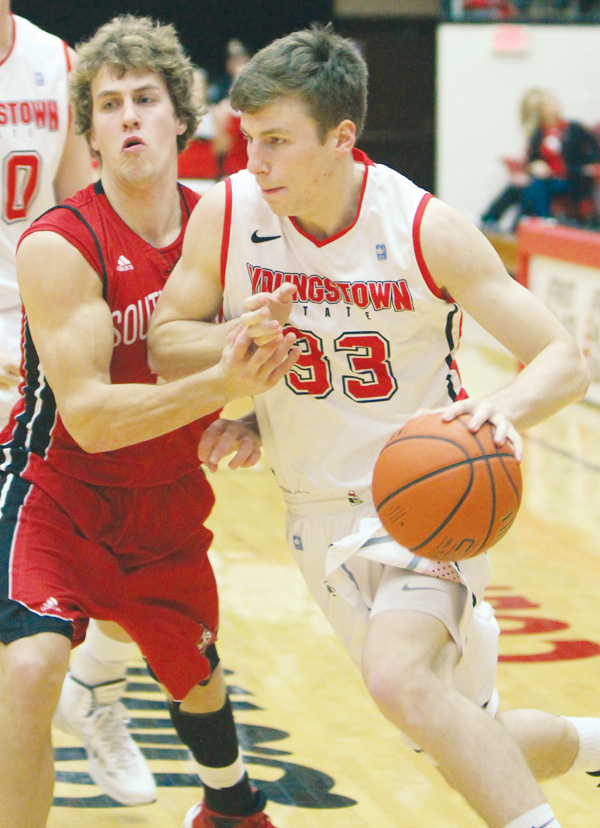 ---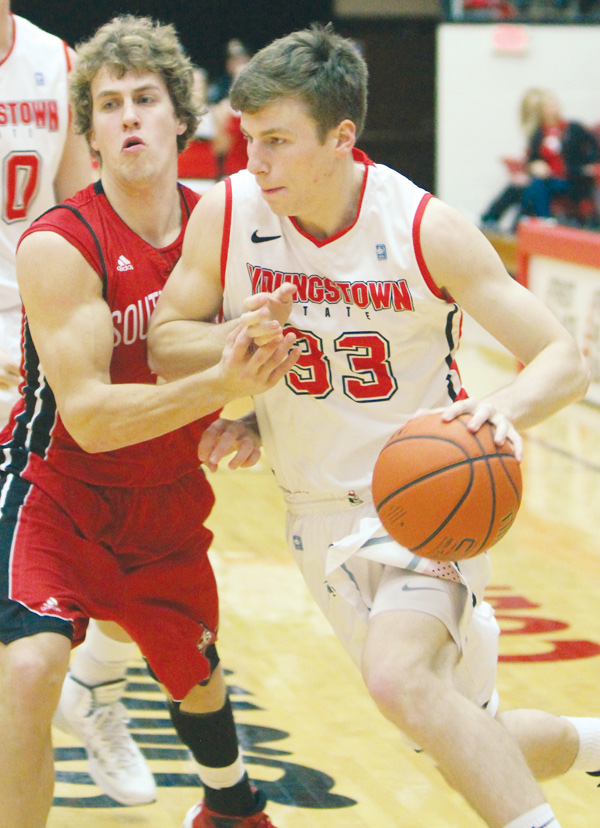 Photo
Sophomore Ryan Weber is averaging 10 points and four rebounds a game for the Youngstown State men's basketball team, which has won three straight Horizon League games after an 0-2 start. The Penguins will play host to Valparaiso on Thursday and Wright State on Saturday in the final two games of a four-game homestand.
By Joe Scalzo
YOUNGSTOWN
Last week, the Youngstown State men's basketball team proved it could win when Kendrick Perry was playing brilliantly.
The Penguins also proved they could win when he wasn't.
After Perry exploded for 31 points in a win over Cleveland State, Detroit sent extra defenders at Perry on Saturday, shutting down his driving lanes while holding him to 13 points — eight below his average.
No problem. DJ Cole responded with a career-best 22 points, Bobby Hain had 18 and Ryan Weber had 13 as the Penguins (12-8, 3-2) won their third straight Horizon League game.
"Coach [Jerry Slocum] said to me, Bobby and DJ at the beginning of conference play, 'Everybody knows KP and Kam, they had big conference games last year, they were playing well in the first semester and they're going to be keyed on, so you guys need to be ready to make plays when it's time,'" Weber said. "I guess we've just been doing what we were told."
Perry leads the league in scoring at 21.2 points per game and Youngstown State is first in team scoring at 79.7 per game, with four players (Perry, Belin, Hain and Weber) averaging in double figures.
"We just hit the open man," said Weber, who is averaging 10.5 points and 4.1 rebounds per game. "We don't have a selfish guy on the team. You've seen it in plenty of games this year. People popped up with 20 [points] that you wouldn't expect, it's just that game they were open and they made shots.
"We know that when we share the ball, we're pretty deadly."
YSU is even deadlier when it plays defense.
The Penguins are 12-0 when they hold opponents under 80 points. Their last three opponents — UIC, CSU and Detroit — didn't even break 70.
"Defensively this year, we're a lot different," Weber said. "Last year we had Dam [Damian Eargle] who was in the paint blocking every shot and now we've had to really emphasize playing team defense and helping each other out, really getting in gaps and taking away driving lanes. I think it's worked out pretty well for us."
Youngstown State plays Valparaiso (11-9, 3-2) on Thursday and Wright State (12-9, 4-2) on Saturday in the final two games of a four-game homestand.
Two wins would put the Penguins alone in second place in the league standings behind Green Bay (15-3, 5-0).
That's significant because the conference's top two regular season teams each get byes to the Horizon League tournament semifinals. The third-place team gets a first-round bye.
"I'm kind of a stats guy; I like to keep up on everybody and what they're doing," Weber said. "I know these two games are crucial. If we win both of them and things go the way we want, we could end up outright second. But if we drop them, we could fall as low as seventh."
Added Slocum, "It's going to be a war for that No. 2 seed."