Hannon: Wolford deserves extension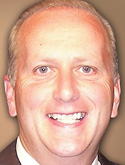 ---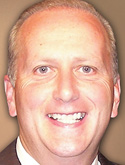 Photo
By Greg Gulas
AUSTINTOWN
Youngstown State football play-by-play announcer Bob Hannon has seen every game of Eric Wolford era and thinks Penguins athletic director Ron Strollo is doing the right thing in extending Wolford's contract.
"We've already lost two coaches in Kurt Beathard, who left to become the offensive coordinator at Illinois State and Mark Mangino, who took the same position at Iowa State," Hannon said at the Curbstone Coaches' Monday luncheon at Lucianno's. "If you don't extend his contract then it handicaps a coach's ability to attract quality assistants, plus recruits and their parents see that as well.
"While administration continues to work out details, it was the absolute right thing to do for the program."
Hannon, who also serves as president of the Youngstown United Way, said if the Penguins are going to get back to being a playoff team, they have to get past the league's top three teams: North Dakota State, South Dakota State and Northern Iowa.
"We're just 2-10 against those three teams in the Wolford era and I'm sure the coach will be the first to tell you that mark is disappointing," said Hannon, who just finished his 25th year as YSU's radio announcer. "Until you beat those three teams or at least play .500 against them then you will find yourself on the outside looking in."
YSU made seven playoff appearances in the 1990s but has been there just once since Jim Tressel left: 2006, under Jon Heacock.
"I honestly feel that coach can and has the potential to win here, but the issue is to get it done right now," he said. "He definitely can recruit and is passionate about the game. Our offense has been good enough to get us into the playoffs, however, we need to shore up the defense if that is to happen. I haven't lost confidence in him or his staff."
Hannon said he'd like to see more northeast Ohioans on the roster.
"Players from this area are a hard-nosed group with a blue-collar mentality," he said. "North Dakota State was clearly the better team last year, but losing the way we did to South Dakota State in the final game is something I have yet to figure out. They punched us in the face and we just didn't punch back."
Hannon, the former WYTV sports director, has overseen five fundraising campaigns that have raised more than $12.5 million for the United Way. This year, he'll bring in golf legends Jack Nicklaus and Annika Sorenstam for the "Night of Champions" fundraiser on April 23 at the Lake Club.
"It just doesn't get much better than having the greatest ever male and female golfers highlighting your program," he said. "It's going to be a tremendous night and one that everyone will surely remember for quite some time."
Next week the Curbstoners will honor McDonald's Division III state championship team, as well as McDonald senior Bobby Johnson and Boardman senior Mark Hadley, who both won individual state titles.