Dog pound volunteers send love and help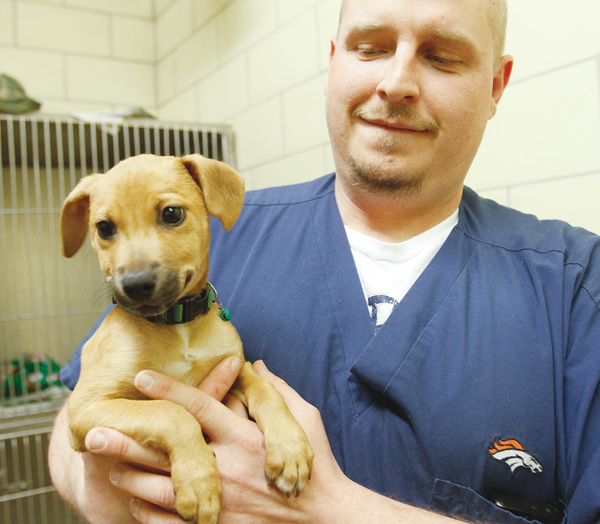 ---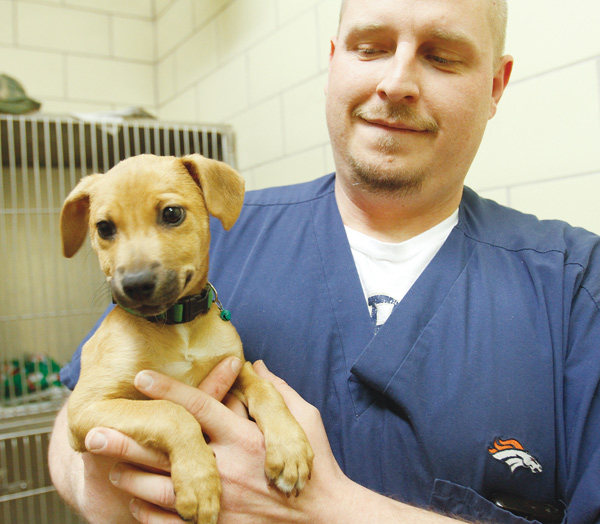 Photo
Rick Tunison, a vet tech at the Mahoning County Dog Warden's office, holds Sunny, one of the dogs at the pound. Friends of Fido, a nonprofit organization that works with dogs at the pound, is conducting a fundraiser, "For The Love of Dogs, Valentines to the Pound," and is asking people to send in valentines with at least a $1 donation inside to dogs at the pound. The event runs through Feb. 14.
Staff report
YOUNGSTOWN
From walking dogs to paying for vaccinations, a local nonprofit hopes for a financial boost during its ongoing fundraiser.
Friends of Fido, a nonprofit 501(c)(3) organization, is having its "For The Love of Dogs, Valentines to the Pound" event until Feb. 14 for dogs at the Mahoning County Dog Pound, 589 Industrial Road.
The group was formed two years ago by three volunteers at the Mahoning County pound. Trish Collins, vice president of the organization, said at first the focus was on walking the dogs. But 21/2 into that, Collins and the other two founders began to want to help the dogs more.
She said they began the paperwork to form their nonprofit then, establishing a group with about 20 members. Collins said the group has had about six fundraisers a year to help alleviate some of the costs of caring for the dogs.
"We just have to continually have something going on. ... It's not cheap to treat them."
Valentines and donations can be sent to Friends of Fido, P.O. Box 14155, Poland, OH 44514. Friends of Fido is asking for a $1 donation with any valentine sent in for the dogs at the pound. Collins said in the 10 cards received as of Friday afternoon, about $30 has been raised.
Collins said the group doesn't have a target goal for the fundraiser, but "always want to have enough to cover if a dog gets sick or hit by a car."
She said the fundraisers pay for visits to the veterinarian to spay, neuter, treat pneumonia and give the dogs vaccinations, among other things. "It's a shelter environment, but you know it's close quarters, and we don't know where these dogs come from."
Collins said they saw another group doing a Valentine's Day event and it's "something kind of fun to let people know we have such sweethearts in the pound. They all deserve a home."
Dianne Fry, Mahoning County dog warden, said Friends of Fido raised and spent more than $57,000 last year on shelter dogs. Fry, who has been here since July, said the biggest contribution has been placing dogs with rescue organizations to find them a home. She said because her staff is small, "we don't have the time to call all these rescues and set up these transports."
Fry said the nonprofit has placed dogs in homes in Canada, Michigan and on the East Coast as well as locally.
She added that the Mahoning County Dog Pound is not over capacity: "Right now, we're a little higher than we would like to be, but it's not as high as it has been," she said.