Miss DeMarco, Mr. Stipanovich plan wedding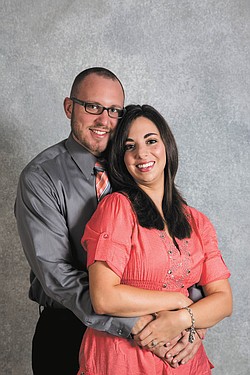 Photo
Joshua D. Stipanovich and Carrie M. DeMarco
YOUNGSTOWN
Anthony and Paula DeMarco of Youngstown are announcing the engagement of their daughter, Carrie Marie DeMarco, and Joshua David Stipanovich, both of Canfield.
His parents are Jolene Stipanovich and David and Jodie Stipanovich, all of Austintown.
An open ceremony will take place at 1 p.m. June 7 at St. Patrick Church. Invitations will be issued for an evening reception at St. Michael Family Life Center in Canfield.
The bride-elect earned a bachelor's degree in psychology and a master's degree in counseling, both from Youngstown State University. She works as a counselor for Student One Stop at YSU.
Her fiancé earned a bachelor's degree in journalism from YSU and is a supervisor for Black Lion Products.