Lawyer for Teddy's mom calls appeal 'frivolous'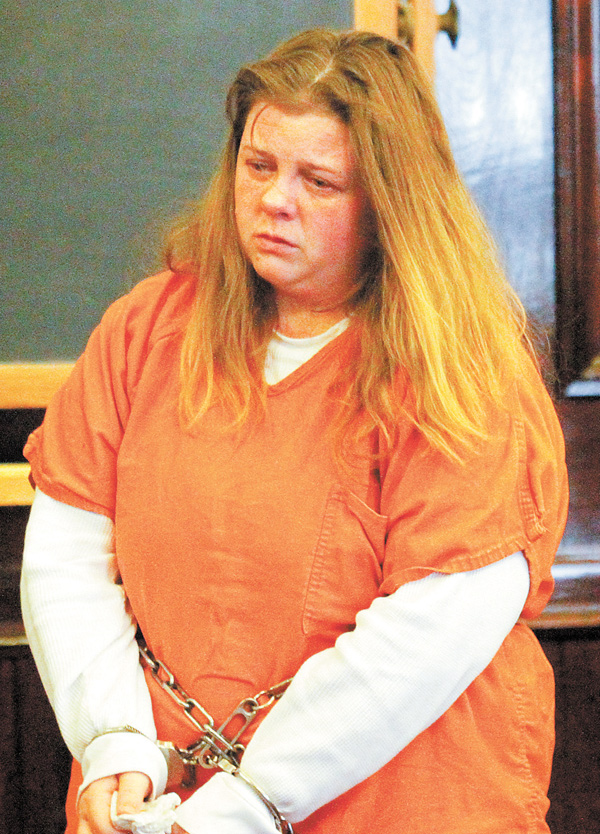 ---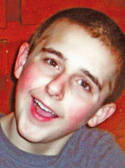 Photo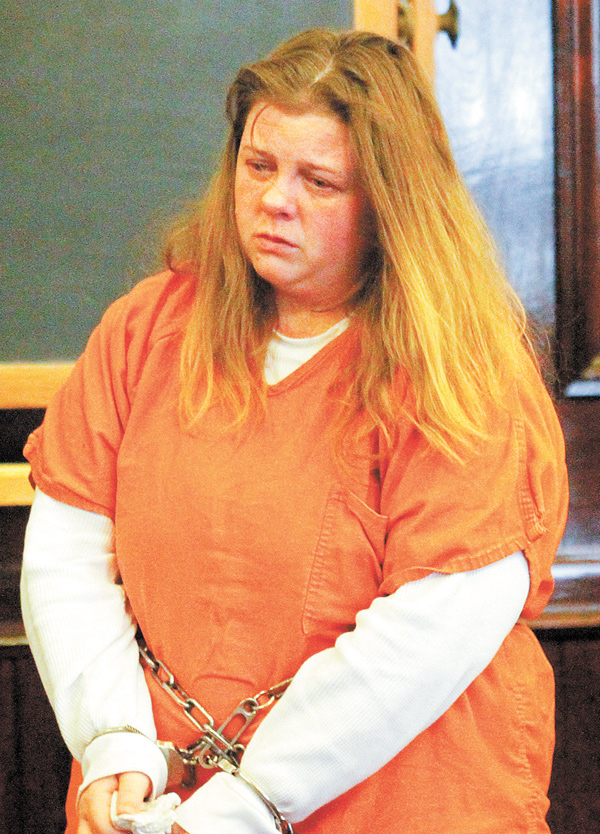 Photo
Shain Widdersheim waits to hear her sentence in court Sept. 4 for her role in the death of her 14-year-old son, Teddy Foltz.
By Joe Gorman
YOUNGSTOWN
The lawyer for the woman sentenced after pleading guilty to charges she did nothing to stop her ex-boyfriend from killing one son and abusing two others has asked to withdraw as counsel for her appeal.
In a motion filed Monday before the 7th District Court of Appeals, Ryan Ingram, attorney for Shain Widdersheim, said Widdersheim has no grounds to appeal the 15-year sentence imposed on her in October and that the appeal is "frivolous."
Ingram also told the court he sent Widdersheim a copy of his motion and she can file her own appeal if she so chooses.
Widdersheim pleaded guilty in June to counts of child endangering and obstructing justice for her role in the January 2013 death of her 14-year-old son, Teddy Foltz of Struthers, and abuse of her twin sons, 10 at the time, by an ex-boyfriend, 43-year-old Zaryl Bush.
A sentence of 10 years was recommended for Widdersheim, but common pleas Judge R. Scott Krichbaum instead imposed a 15-year prison sentence. By law, a judge does not to have to follow a sentence recommendation when sentencing someone as part of a guilty plea.
Ingram wrote in his motion that after examining the record in the case, Widdersheim has no grounds to appeal.
Although the agreed-upon sentence between both sides was 10 years, judges are allowed to ignore that recommendation, and during her plea hearing, Judge Krichbaum informed Widdersheim of that and asked her if she understood. Widdersheim said she did understand, and she still went ahead with her plea. Ingram did not represent her at that time.
Ingram also wrote that he reviewed state law and that the consecutive sentences she received follow state guidelines.
Widdersheim received sentences of eight years for child endangering for Teddy; two years for each of the twins; and three years for obstruction of justice.
State law says consecutive sentences are appropriate to protect the public and punish the defendant as long as they are not disproportionate to the conduct of the defendant and if they were part of a course of conduct.
Bush is serving a sentence of 33 years to life for his role in administering the fatal beating that killed Teddy, the abuse he subjected Teddy's brothers to and trying to get the brothers to cover up the crime. Judge Krichbaum also sentenced Bush above the recommended sentence, and Bush also is appealing his sentence.