Published: Sun, January 12, 2014 @ 12:00 a.m.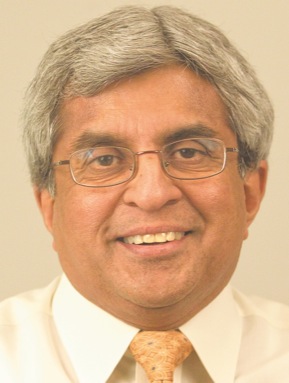 By Bertram de Souza (Contact)
The temperature Monday is forecast to be in the 40s, the meeting room is comfortable, and battle lines between union and nonunion employees in Mahoning County government have been drawn.
If those aren't reasons enough for residents to attend the public hearing on the commissioners' sales-tax proposals, how about this one: More than 70 percent of county government's general fund is dedicated to salaries and benefits.
Don't you want to know how the pay scales are determined? Or, how many county employees have college degrees? Or, what role family ties, friendships and political connections play in the hiring process?
Commissioners Anthony Traficanti, Carol Rimedio-Righetti and David Ditzler will be asking voters on May 6 to renew a 0.50-percent sales tax for a continuous period — it now has a five-year shelf life — and to approve a new 0.25-percent sales tax for five years. This levy would take effect Oct. 1.
Poor turnout
Traficanti, Rimedio-Righetti and Ditzler hosted a public hearing last Monday, but the weather was so awful that most of the people who showed up work for the county.
That's why attendance at tomorrow's session that starts at 10 a.m. in the commissioners' meeting room in the basement of the courthouse is so important.
Traficanti and his colleagues should be given the chance to explain why they need the 0.50-percent tax, why it should not have an expiration date, and why the additional tax is necessary.
They offered some persuasive arguments last week, bolstered by a lengthy PowerPoint presentation from Budget Director Audrey C. Tillis.
However, there should also be a discussion about who sets salaries and benefits, and what role the formula for determining public pension plays in the compensation puzzle.
Pensions are based on the average of the three highest annual earnings.
Though it's true that each officeholder whose department is supported by the general fund has the right to establish spending priorities, the commissioners control the purse strings. At the very least, they have the power of persuasion.
The issue of salaries and benefits has long divided union and nonunion public employees.
The discussions get particularly intense during contract negotiations when it's clear there isn't any money for raises.
And that's when journalists get fed information about what select county employees are earning.
One such letter arrived in the mail recently with a listing of nonbargaining employees in the Mahoning County Department of Job & Family Services. The letter was triggered by a recent Vindicator story about the commissioners' rejecting a fact-finder's report that proposed three additional personal days for employees of the Child Support Enforcement Agency. The fact-finder also recommended financial compensation for the unionized employees because they will be paying their entire share of the public- pension contribution. In other words, taxpayers have been responsible for the employer and employee shares.
Unfairness?
The union members took exception to a Vindicator editorial praising the commissioners. The anonymous letter with the list of nonunion employees and their salaries is designed to show the unfairness of the situation.
Some of the salaries do trigger a double take.
Robert Bush, the executive director of JFS, made $111,737.60 in 2013. It is noteworthy that Bush was an assistant county prosecutor when he got the JFS job — with no prior experience in the agency. His tenure has been controversial because of employee complaints about favoritism and other workplace problems.
Other highly paid nonunion employees include: Kevin Armstrong, $87,505.60; Diane Laboy, $82,825.60; Michael McElhaney, $82,534.40; John Caroline, $81,931.20; Toni Marie Tablack, $79,684.80. She is one of five employees who are in the $70,000-plus range, while four are in the $50,000-plus range.
Thus the question: Are private-sector taxpayers getting their money's worth from public-sector workers?
Remember: The median income of a family of four in Youngstown is $24,000; countywide, $40,000-plus.