Lukehart-Romeo engagement is being announced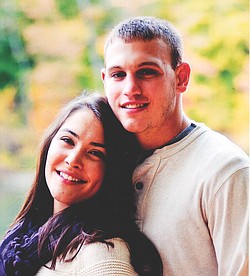 Photo
Mandi Lukehart and Matt Romeo
Tom and Kathy Lukehart of Boardman and Matt and Tammy Romeo of Poland are announcing the engagement of their children, Mandi Lukehart and Matt Romeo, both of Boardman.
The Kidston Pavilion at Fellows Riverside Gardens will be the site of the 4:30 p.m. Oct. 25 wedding. A reception will follow at the D.D. and Velma Davis Education and Visitor Center, both in Youngstown. Invitations will be issued for both.
The bride-elect received a degree in education from Youngstown State University. She is office coordinator for Miller Brothers Staffing Solutions in Austintown.
Her fiancé received a degree in general studies from YSU and is an attendant counselor for Trumbull County Family Court in Warren.