Miss Pasquerilla, Mr. Miller plan July wedding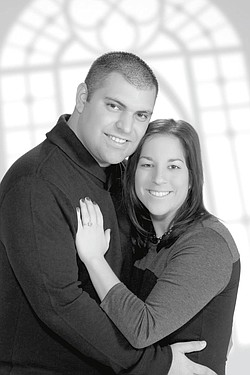 Photo
Anthony J. Miller and Rachel A. Pasquerilla
Rachel A. Pasquerilla, daughter of Joseph and Ann Pasquerilla, all of Masury, is engaged to Anthony J. Miller, son of Brian and Barb Miller, all of Wampum, Pa. The couple's parents are announcing the news.
The couple's wedding is planned for 7 p.m. July 12 at Guardian Angel Cathedral in Las Vegas. Invitations will be issued for the ceremony and for a reception to take place in the Youngstown area.
The bride-elect earned a bachelor's degree from Youngstown State University and a master's degree from Kent State University, both in special education. She is employed as a teacher in the Hudson City School District in Hudson, Ohio.
The prospective groom earned a bachelor's degree in psychology and a master's degree in applied behavior analysis from YSU. He works as a behavior therapist for Kidslink Neurobehavioral Center in Twinsburg.