Jillian Babish, Shawn Zentko to wed May 24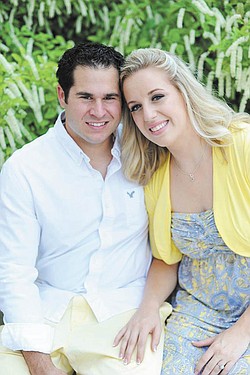 Photo
Shawn M. Zentko and Jillian A. Babish
BADEN, PA.
Robert and Judy Babish of Baden, Pa., are announcing the engagement of their daughter Jillian Anne Babish, also of Baden, to Shawn Michael Zentko of Pittsburgh.
The prospective groom is the son of Stephen and Beverly Zentko of Poland.
The couple will wed at 3 p.m. May 24 at St. Mary of the Mount in Pittsburgh. An evening reception will be held at the Wyndham Grand, also in Pittsburgh. Invitations will be extended for both.
The bride-elect and her fiancé earned degrees from Westminster College. She studied elementary/special education and he studied business administration.
They work at Pennsylvania Cyber Charter School in Midland, Pa., where she is a teacher and he is a special services facilitator.